Hi Asiah, I can absolutely relate to your question. Sometimes there's nothing better than playing with a nice realistic toy - and it's even better if it vibrates!
I have some excellent options for you - so let's get started!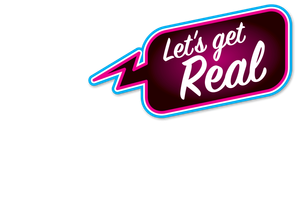 If you want to create your own customized vibrating dildo, why not try something like a realistic Dillio and wrap a vibrating cock ring around the shaft. This way you can easily move the cock ring (also called erection ring, penis ring, and C-ring) up and down to ensure it provides clitoral stimulation in just the right spot. The Fantasy C-Ringz Vibrating Super Ring is one of my favorites.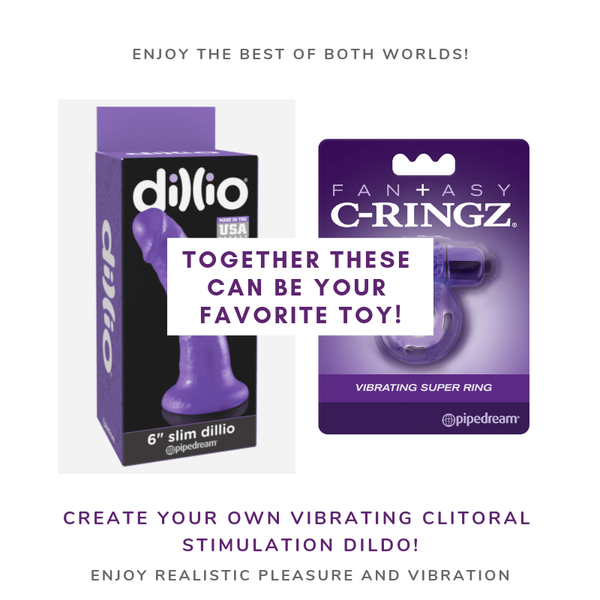 The 6" Slim Dillio is realistic, but still has a pop of color options. 
But, Asiah, perhaps you're really hoping for an all-in-one vibrating realistic toy that looks REAL. Then I would suggest something like this - a King Cock Vibrating Stiffy.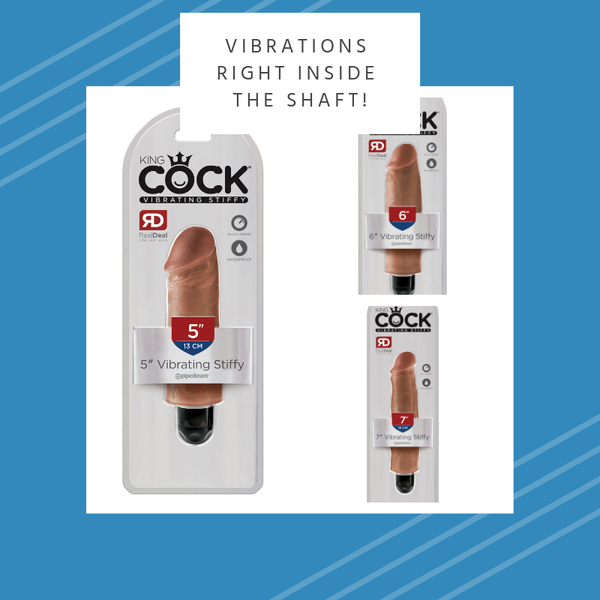 These Vibrating Stiffy's have realistic outer sleeves PLUS vibrators inside so the vibrations can be felt all the way up and down the shaft. And they come in a full range of sizes - even starting at a petite 5" size. 
Want to know another bonus with these Stiffy's? They're a non-vibrating dildo, a vibrating dildo, and the removable vibrator makes it also a classic vibe. 
For versatility, this may be my favorite option for you!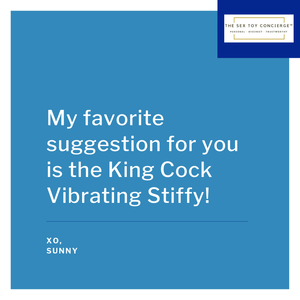 I hope my recommendations inspire you! Please let me know if these suggestions do work out for you.
xo,
Sunny