I'm just confused about if vibrators are all the same. I've played with a couple. I didn't like the buzz feeling. But I'm reading online (yes, I know I should not do this) that there are vibrators that do other things. None of it makes sense. Can you please tell me if there is something beyond average vibration? 
~Lins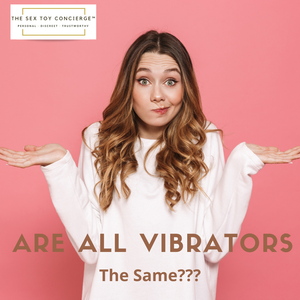 Hi Lins,
You're right! Vibrators can be confusing. I understand and agree. 
I'm going to give you a few explanations and options. Grab yourself a cup of tea and Let's Talk Vibrators!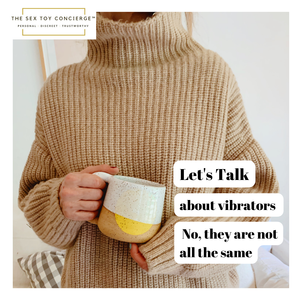 Lins, first I'd like to thank you for reaching out. With the thousands of sex toys out there, it's understandable that figuring out the best option for you can be a bit overwhelming. 
Are you ready? Let's start with vibrators. Vibration is the most common stimulation and can be found in many vibrators. Vibration sensations can range from buzzy, much like a toothbrush, to deep and rumbly like a motorcycle.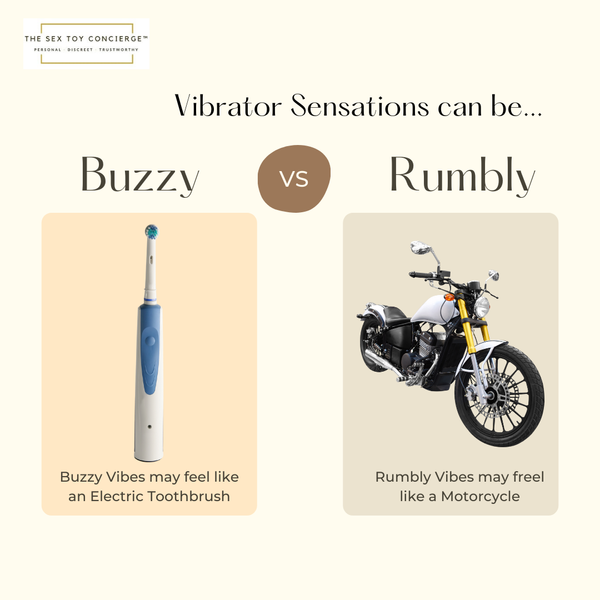 Next, let's talk about a couple of alternative options when it comes to lesser known "vibrator" sensations. 
First up - Air Pulse!
Vibrators that offer air pulse sensations can provide non-contact stimulation of the clitoris.
Air Pulse stimulation works on the principle of displacing air or 'pulsing', creating a sensation similar to a piston.
One product that offers air pulse is the Satisfyer Haute Couture.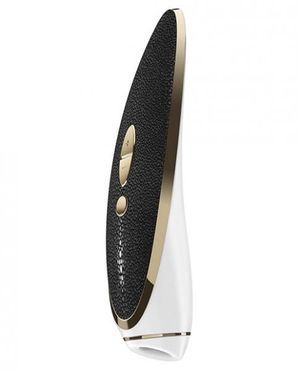 Option 2 - Suction!
Suction is a stimulation that many people don't realize is an option, and often it's confused with Air Pulse technology. 
Suction works by drawing air through the product to create a vacuum.
The Fantasy For Her, Climax-her is unique in that it offers multiple sizes of suction "cups" to suit your clitoris or nipples, and different lengths of tubing for convenience. These options are easily interchangeable so you can experiment with stronger or less intense suction. 
Sunny Tip: Always try suction on an arm or thigh first before heading directly to your clitoris or nipples. This way, you can determine the strength of the suction before placing it on a sensitive area.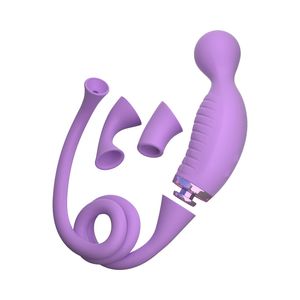 Another consideration? Fluttering!
Yes, fluttering.
High speed fluttering movements are another stimulation option. Fluttering can imitate the sensation of oral sex by reproducing the movement of a tongue.
The Fantasy For Her, Her Ultimate Tongue-gasm moves back and forth, much like a real tongue. 
So Lins, has this given you some food for thought?
Vibrators, in all their many forms, are becoming more diverse and unique - and technology-driven! 
There are many sensations of pleasure for you to explore, Lins. 
xo,
Sunny