Nattie :-) Thank you so much for your message!
I completely understand how nipple clamps can be confusing and scary. Yes, some even appear dangerous. But, they can be a source of wonderful fun and pleasure! Allow me to give you a few pointers because I think you do want to try them.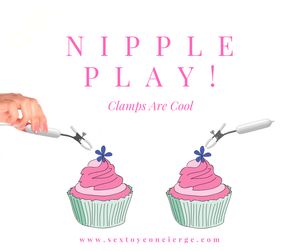 The nipples are an important erogenous zone because they are connected via energy channels to the clitoris. That means stimulation of your nipples and breasts will cause an arousal of the clitoris and the entire genital area. 
Nipple clamps are designed to surround and squeeze your erect nipple tissue. And, continued TITillating stimulation of the nipples and breasts can bring about an actual orgasm - A Nipplegasm!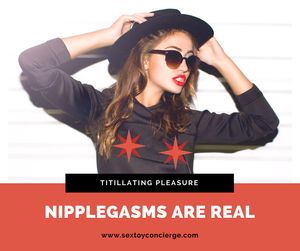 For your first pair, it's best to start with a set of adjustable clamps that have a coating over the tips. Trying a pair that allows you to manually adjust the intensity of the squeezing pressure is best for beginners. And having a padded or coated clamp is gentler on sensitive nipples. 
Here are a couple that I would recommend. And you'll notice that they're functional and decorative. Visual stimulation is also important for sensual pleasure!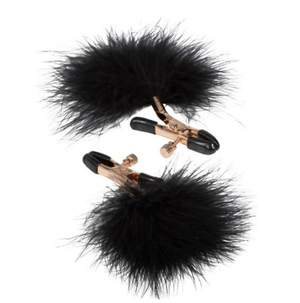 Here are Entice Feather Nipplettes nipple clamps that have super-soft rubber liners for extra comfort. The stem screw allows you to customize the squeezing pressure.  Plus, the feathers are light so they add a sexy look but don't add extra weight.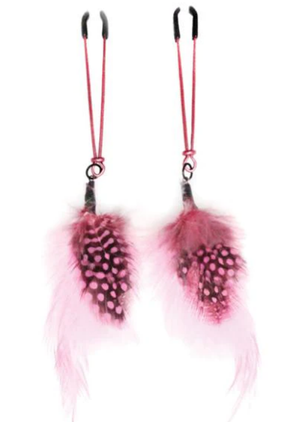 There are different colors options - these are the Bijoux De Nip Colored Feather Pink Tweezer Clamp nipple clamps in gorgeous pink. Talk about visual appeal! These have longer feathers to tickle your skin but are still lightweight. And the tweezer clamp allows you to control your pleasure by sliding it up or down on your nipple to adjust the "pinch". 
Start slow and listen to the responses from your body. If delicate pressure is good, then there's no reason to clamp down harder. The adjustable screws allow you to try different levels of squeezing pressure.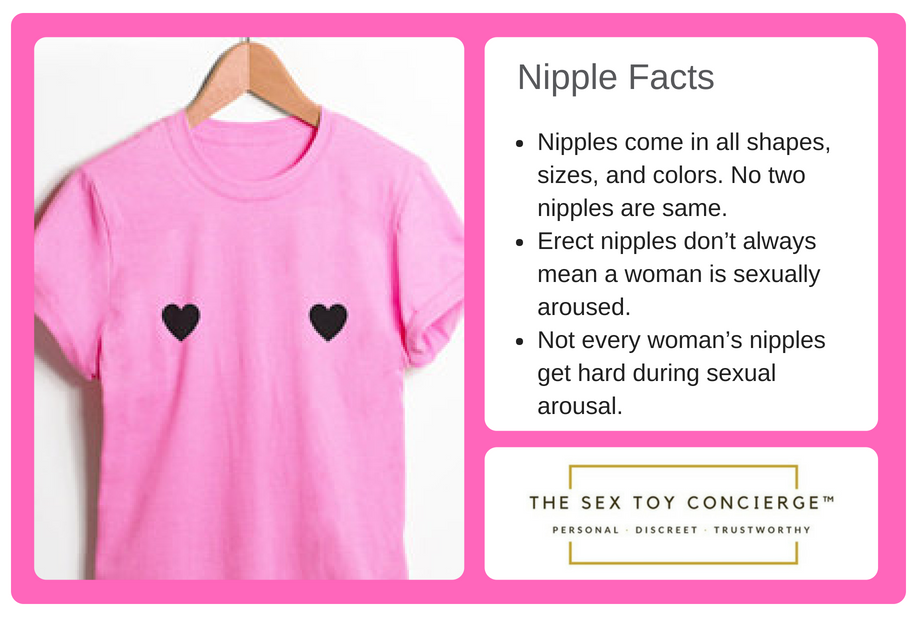 I hope you enjoy this new adventure, Nattie! Please let me know how it goes :-) 
xo,
Dr. Sunny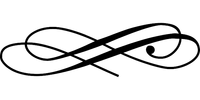 *This post contains affiliate links, so we may earn a small commission when you make a purchase through links on our site at no additional cost to you.