Jenny, thank you for reaching out! I know the world of pleasure products is vast and sometimes intimidating. Allow me to give you some pointers. 
For your very first vibe I recommend something small and primarily used for external stimulation. There are several great clitoral stimulators and mini massagers available. I wouldn't worry about buying something expensive for your first vibrator. Just get something that appeals to you so you can play and discover what you like and what your body responds to. 
Sunny's Tip - Don't overthink it! Choose a cute, lil' vibe based on your favorite color, animal or shape. You can always purchase an upgraded toy for your second sex toy. 
Here are a couple of my favorites for beginners - 
The Crush "Snuggle Bunny" - only 2 3/4" in length, it features a small size that will fit comfortably in your hand, great vibrations that are easy to operate with the simple press of a button, and a soft silicone bunny. Silicone is hypoallergenic and easy to clean. The two bunny ears are flexible and are great for providing vibration on either side of your clitoris. I would suggest you start by using one ear to stimulate your clitoris since you'll probably be super-sensitive your first time. It's also waterproof - which is great because sometimes the tub is the most private place to find pleasure. "Snuggle Bunny" comes with batteries included so it's ready to go as soon as you buy it. 

Another tiny vibe that's perfect for a beginner experience is the Le Wand Chrome Bullet. It's small, slim and has a great shape. It has a raised bump silicone sleeve that will directly stimulate your clitoris, if desired. It's less flexible than the Snuggle Bunny, which can make it easier for exact positioning.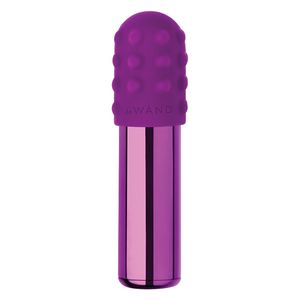 Congratulations on taking control of your intimate pleasure! Please let me know how your purchase turns out, and remember to also purchase toy cleaner to keep your new toy in its best condition. I do recommend cleaning your new toy before you use it your first time as well. 
xo,
Dr. Sunny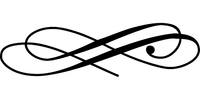 *This post contains affiliate links, so we may earn a small commission when you make a purchase through links on our site at no additional cost to you.