Hi Lucille,
Thank you for allowing me to help! 
Spanking can be sexy, scary, exhilarating, satisfying, fun - all at the same time. Now, you didn't give me a lot to go on with your message so I'm not sure what you're worried about exactly. So let's just cover some bases and you can always let me know if you need any additional information.  
Is spanking your idea? Or your partner's idea? 
Lately, I'm getting a lot of questions that seem to be tied to Fifty Shades of Grey. If spanking is your idea, I have three options to try as ways to get your lover to try it with you.
Ask your lover directly. That's right - request a spanking. Having good, open communication with your partner is key to a healthy relationship.
Wear "Spank Me" panties. Sometimes you need to say it without saying it. Personalized panties are one great way to get the conversation started and convey your frisky message. 
Share your fantasy. Let your lover know that spanking is a fantasy you would like to try. 
There are a few positions that work well for spanking - choose the one that is most comfortable and appealing to you. 
Bend over your lover's knees
Lie flat on your tummy
Place a pillow under your belly before you lie down so that your buns are slightly elevated
Get down on all fours
Sunny's Tip - Make sure you choose a position that allows your lover to spank you in the optimum place. Spanking, especially for beginners, should be on the meaty part of your buns. 
Before you get started, I suggest agreeing on some rules. Let your partner know if you'd like a soft spank, a firm spanking, or somewhere in between. Be sure that your lover agrees to follow your directions - softer, harder, stop. And it helps to have a safe word that you both can remember.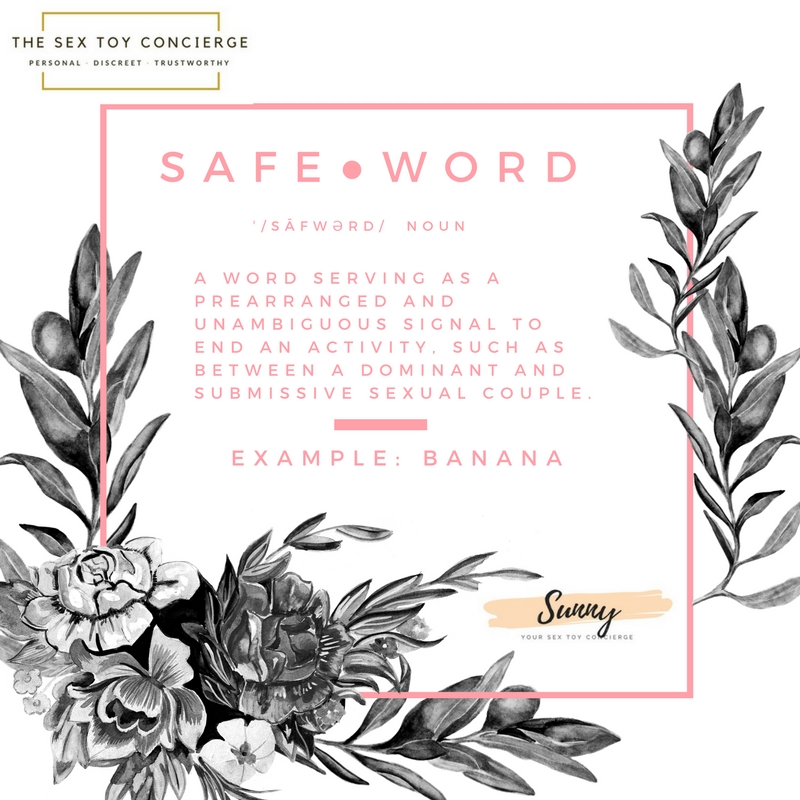 Should your lover use their hand? Or something else?
Sometimes a hand is the perfect spanking tool - but remember to have your lover remove any rings. There are also several intimate options that can also provide different textures and pleasures.
Paddle - Using a paddle will feel more forceful than your lover's hand. While paddles are available in a wide variety of materials - wood, plastic, metal, leather, silicone, velvet - I would recommend using a hand first so you can gauge the strength of a spanking before moving onto one of these stimulating options. 
Whip - Whips are especially sexy because you can drape them, lightly smack them, and use them as a type of sensation play in addition to purely spanking. Most are leather, but there are silicone and rubber options as well. 
Flogger - Floggers are much like whips but they have multiple falls or tails. 
Riding Crop - Riding crops or flappers are good for quick spanks in specific areas.
Cane - Canes are sturdy and usually offer nothing to soften a spank. I would not recommend a cane to a spanking beginner.
Now, don't feel like all of the options I mentioned are too intimidating to try. There are some excellent beginners options available that feature feathers, silicone, and other softer materials. 
Fetish Fantasy Series Feather Crops offer a furry pom-pom on one end that is perfect for soft sensation-play and a vinyl crop for spanks. 

Sunny's Tip - Start slowly and build up the intensity. Sometimes a massaging rub or playful tickle is perfect for breaking up a stream of spanking - this adds to the excitement, stimulation, and fun. 
Have fun, Lucille! Please let me know how your experience goes.
xo,
Sunny