I know, I know... pearls can bring a lot of diverse images to mind. But, since it's National Wear Your Pearls Day, let's explore those images being conjured in your brain AND the many possibilities.
Let me start with this - 
These are not your Mother's pearls we're talking about!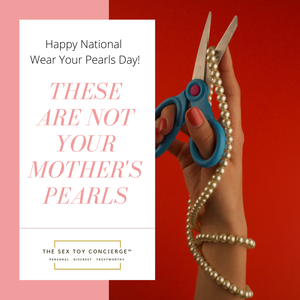 Pearls have always been valued for their rarity and worth. When thinking of strands of pearls, I imagine their sensuous sheen and arousing delicacy. It seems as though every classic black and white movie starred a dame in her pearls.
Today, and I mean TODAY since it's National Wear Your Pearls Day, why not consider adding a few new pearl options to your wardrobe?
One of my favorite options is pearl body jewelry. It's a twist on the classic pearl necklace.
This Pearl Body Jewelry masterpiece by Seven Till Midnight is so sexy that I can only imagine how stunning it would be with a pair of heels... and nothing else!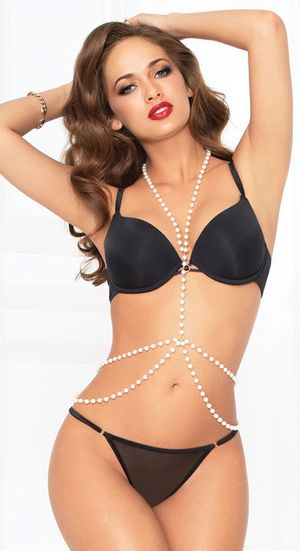 Another incredibly sexy option is a Pearl Thong. These lovely Oh La La Pearl Thongs are an amazing way to wear your pearls AND thrill your partner! 
They come in four color options and multiple sizes. But, the highlight is definitely the delicate pearls gracefully caressing your nether regions.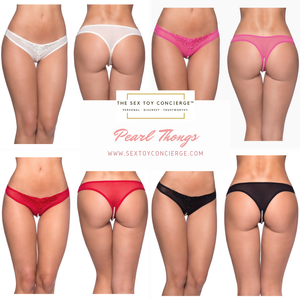 Perhaps I've saved the best for last! Let me introduce you to Bijoux Indiscrets Body Decorations. The ones I've chosen are, of course, jeweled with pearls. 
These Mimi Pearl Decorative Pasties encircle each nipple with sensuality. What a wonderful way to wear your pearls and surprise your lover! 
Whether they're an arousing sneak peek beneath your clothes, or worn solo, the delicate white pearls highlight your nipple in the most delightful way.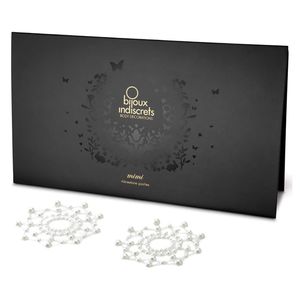 Embrace the classic, provocative feel of pearls - but remember a pearl necklace isn't your only option.
Body jewelry, thongs, nipple decorations... there are a lot of seductive ways to celebrate National Wear Your Pearls Day!
xo,
Sunny