Hi Liz,
I like dice. They're small, non-threatening, and require no instructions at all. Plus, they're perfect for travel because of their petite size.

While there are a lot of different dice available out there, I suggest Glow-in-the-Dark Erotic Dice most often because these dice have easy commands that work great for foreplay. Couples can easily roll the dice and act out whatever they roll – i.e., LICK LIPS, TEASE TOES, etc. Dice games are an excellent way to bring important sensate touch into a relationship.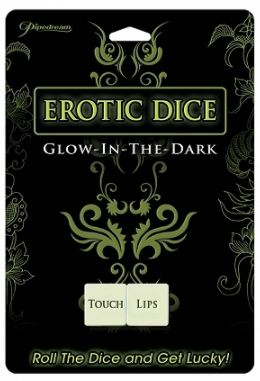 Enjoy your vacation Liz and let me know how it goes!
xo,
Sunny