Hi Brett,
Thank you for reaching out! I understand how the 'Wonderful World of Toys' can be confusing, perplexing, and even overwhelming. 
Since you shared that you're currently solo, I think exploring self-satisfying strokers is a perfect place to start!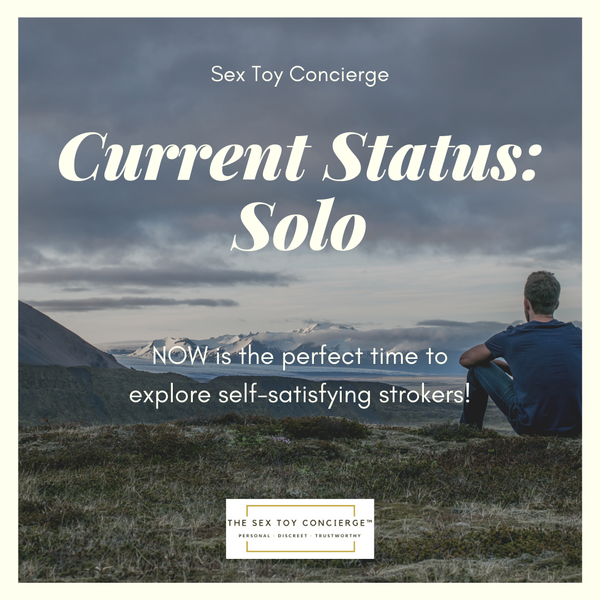 So, what exactly is a stroker? 
The simplest way I can explain it to you is that a stroker is usually a flexible rubbery cylinder with a hole in it that can be used for masturbation. Most people with penises use them because they provide more/better stimulation than just using your hand. 
Some masturbators or strokers have realistic shapes, while others are more discreet.
And, many come in a variety of materials. If you do have any questions about materials just let me know!
So, before I give you my picks, I'd like to share a few reasons WHY using a personal pleasure toy is a good idea.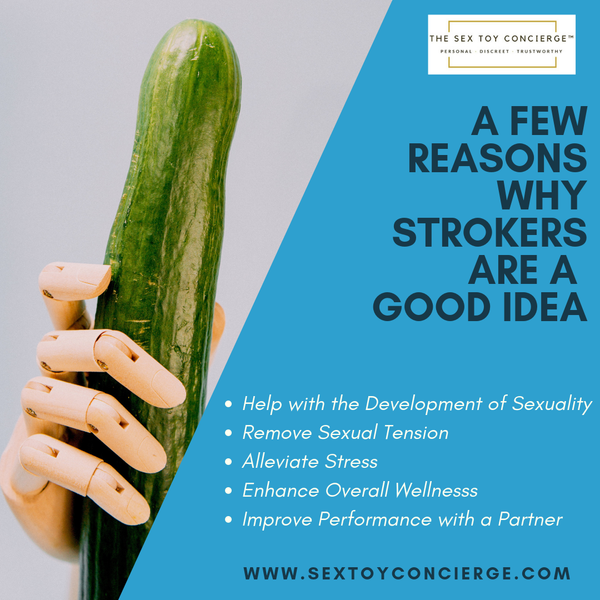 At its heart, masturbation can help with the development of sexuality, remove sexual tension, and alleviate stress. It can also enhance overall wellness by releasing beneficial hormones – estrogen, endorphins, and DHEA to name a few. 
Orgasms increase estrogen, which is essential for gorgeous glowing skin. 
Orgasms release endorphins, which are natural stress-relieving hormones. 
Orgasms release DHEA, which is a hormone known to boost immune systems.
Studies have shown that masturbating may protect men against prostate cancer, according to The Cancer Council Victoria in Melbourne. Regular masturbation strengthens muscles in your pelvic floor and may help prevent erectile dysfunction. Masturbation has also been found to provide relief for people who suffer from restless legs syndrome (RLS).
The advantages of masturbation keep growing as more and more scientific teams examine the relative health benefits of sexual activities.
For my first personalized pick for you, I've chosen a ROMP Dash Manual Stroker. This stroker is the ultimate in discretion! But, remove the cap from the bottom and find a soft, pliable stroker inside.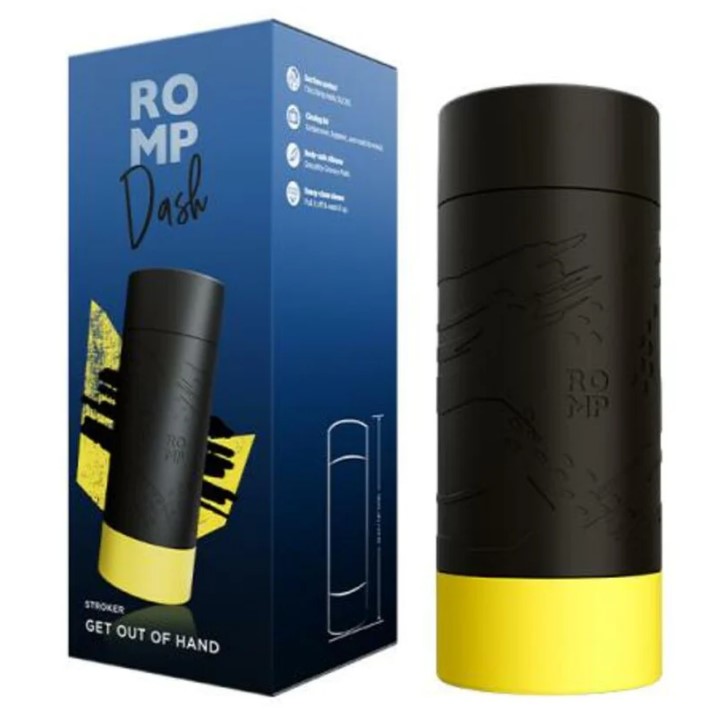 My next personalized pick for you is a stroker that isn't in a container - the PDX Elite EZ Grip Stroker.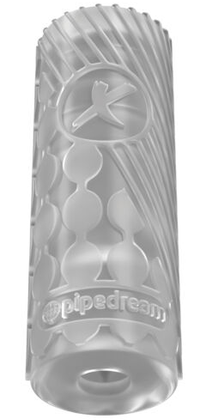 What I like about this stroker is that it's very flexible and you can even cut the material if you'd like it shorter. And, since this comes with a sealed end for more suction, you can elect to cut off the end to allow for less suction if you wish.
One last benefit to this stroker is that it can also be used to assist with oral sex with a partner - the end can be cut off and it can be cut to your preferred length and placed on the shaft for extra stimulation during oral pleasure. Using a stroker like this can be a handy tip for future partner play.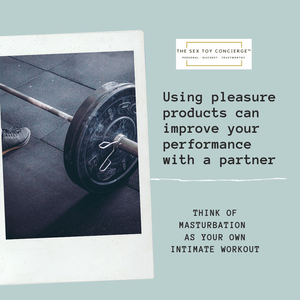 Self-pleasure with strokers can help improve performance with a partner by allowing you to become more familiar with your body, your likes, and dislikes. 
Plus, sleeves allow for simple clean-up after you're done. 
Brett, I hope my personalized picks and information is helpful for you. Please enjoy your explorations and let me know if you have any other questions.
xo,
Sunny 

Are you excited to choose your first sex toy? Are you curious about different types of sex toys? Please send me your questions and comments! I'm always here to help YOU. 
 
*This post contains affiliate links, so we may earn a small commission when you make a purchase through links on our site at no additional cost to you.