Hi Mona,
Thank you for reaching out! What an interesting question! Well, I gave your question a lot of thought and went back through a lot of client files and... 
I think I've come up with a few theories on what a persons' favorite sexual position may say about them.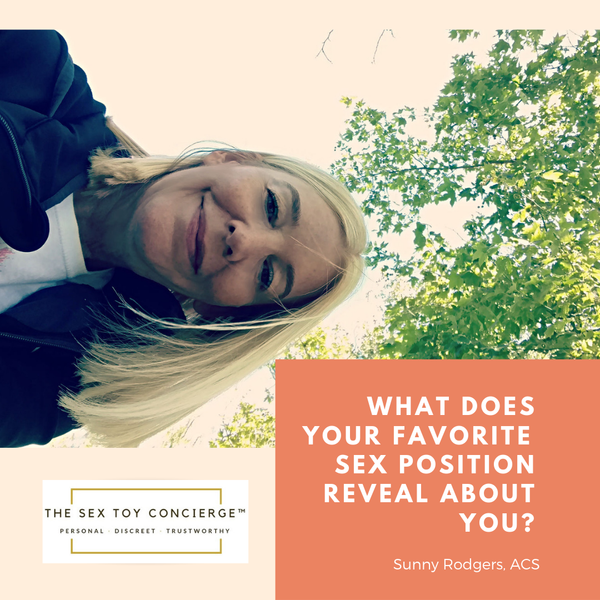 Let's jump right into my theories!
Missionary –
It seems as though the missionary sexual position is the most common sexual position and the one that most people experience as their first sexual encounter. Missionary is a "safe" sexual position for most couples. It's comfortable, easy, and familiar.
When missionary position is a person's favorite, this most often means that a person likes dependable situations, and are more apt to have saving accounts and plans for their future. A missionary connoisseur enjoys simple pleasures, like the sight of their partners' face during climax – since missionary position is ideal for this perspective view.
Someone, male or female, who favors a missionary sexual position is easily pleased, enjoys full body contact with their partner, and feels more connected to their partner when they can intimately look them eye-to-eye while sexually gratifying them.
Missionary can often mean steak and potatoes, dinner and a movie, and a partner that's connected heart-to-heart during sex play.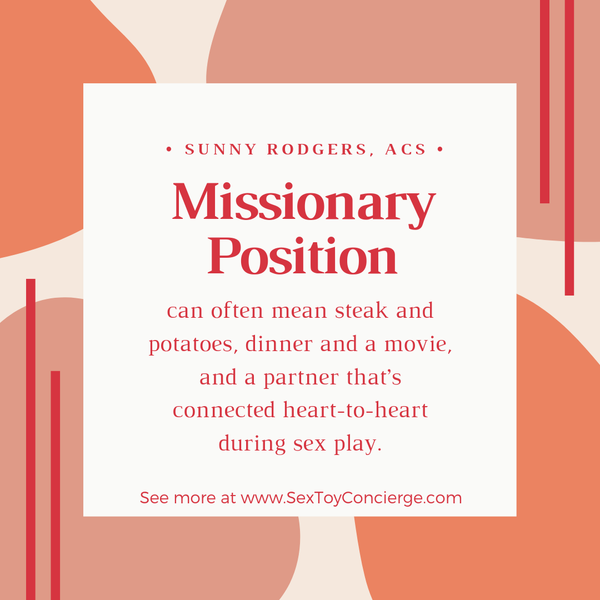 Cowgirl/Girl on top –
This is a position of control.
A favorite of the cowgirl position likes fast cars and knows how to drive them, complex movies, and a partner who challenges their innate intelligence.
The cowgirl position allows for women to enjoy direct clitoral stimulation via grinding, as well as the level of penetration – which gives both partners a greater thrill.
A male or female cowgirl connoisseur makes quick decisions, demands the best of themselves in all situations, and loves to enjoy every ounce of pleasure that they can experience.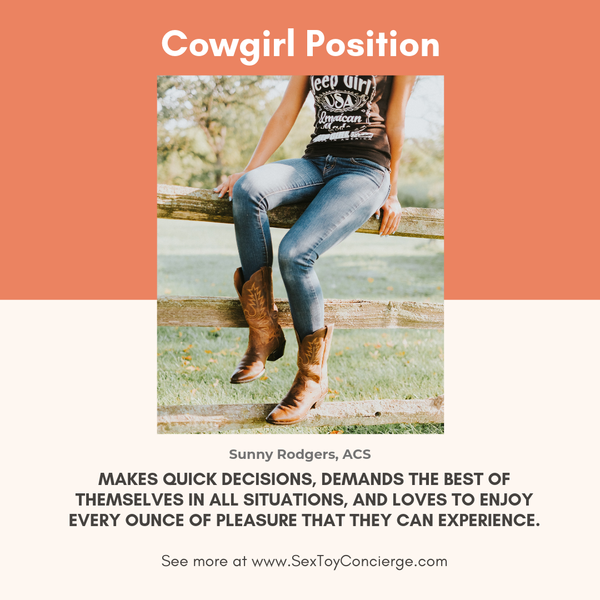 Doggy style –
Doggy style allows for the deepest penetration experience possible – this means lovers of this position want to feel entirely and deeply connected to their partners.
This is a passionate position.
Doggy style connoisseurs love life, feel emotions intensely, and can have a propensity to become co-dependent.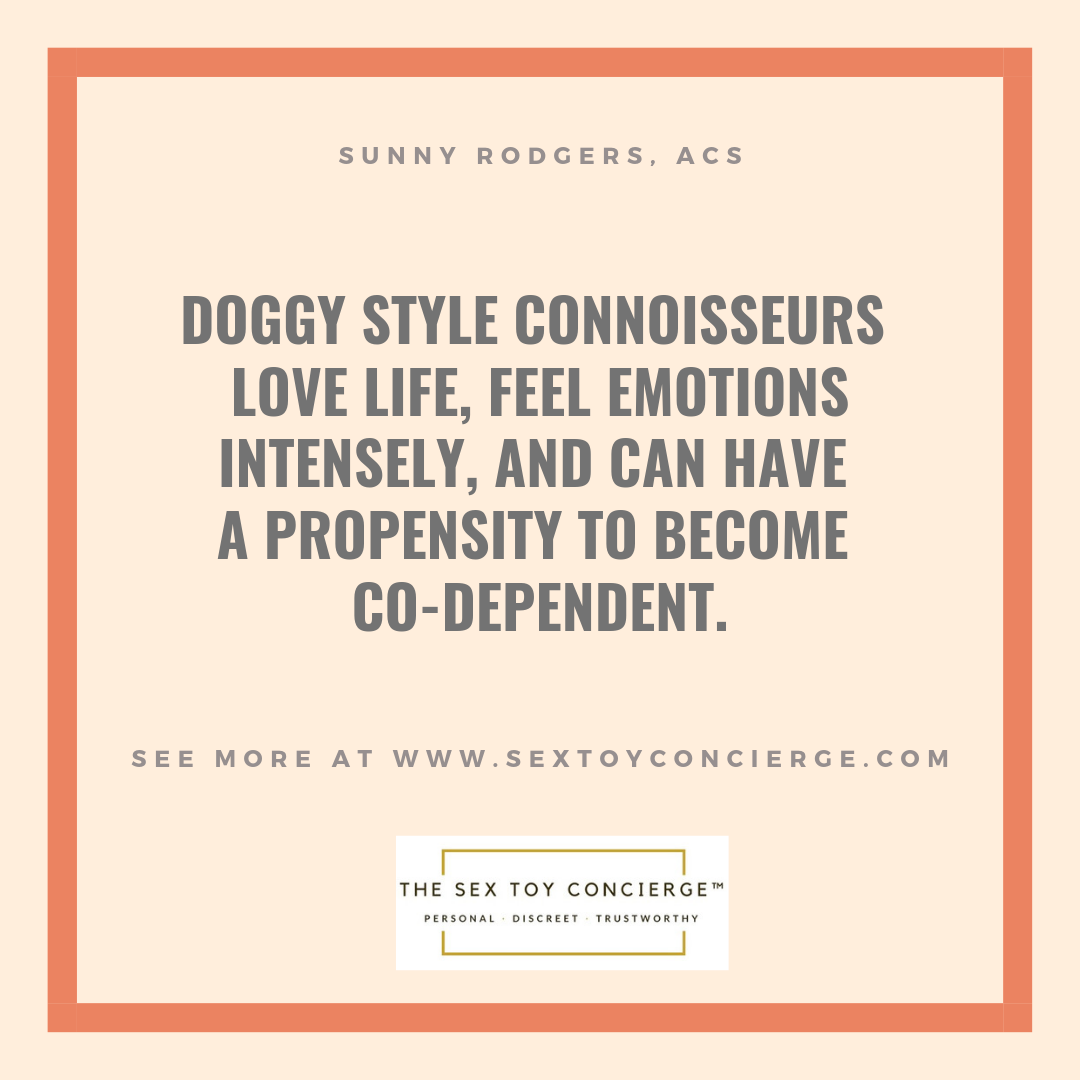 Spooning -
Spooning is automatically a position for comfort, and it easily translates into a great way to have sex with little effort.
In the side-by-side spoon position, bodies are aligned for easy entry and excellent grinding.
Spooning sex connoisseurs love their partners just the way they are, will give you their honest opinion even it's a bit brash, and expect everyone to understand their eccentric preferences.
Lovers of spooning sex love relationships and tend to be in love with their partners for years and years – they love their lives just the way they are and prefer no drama.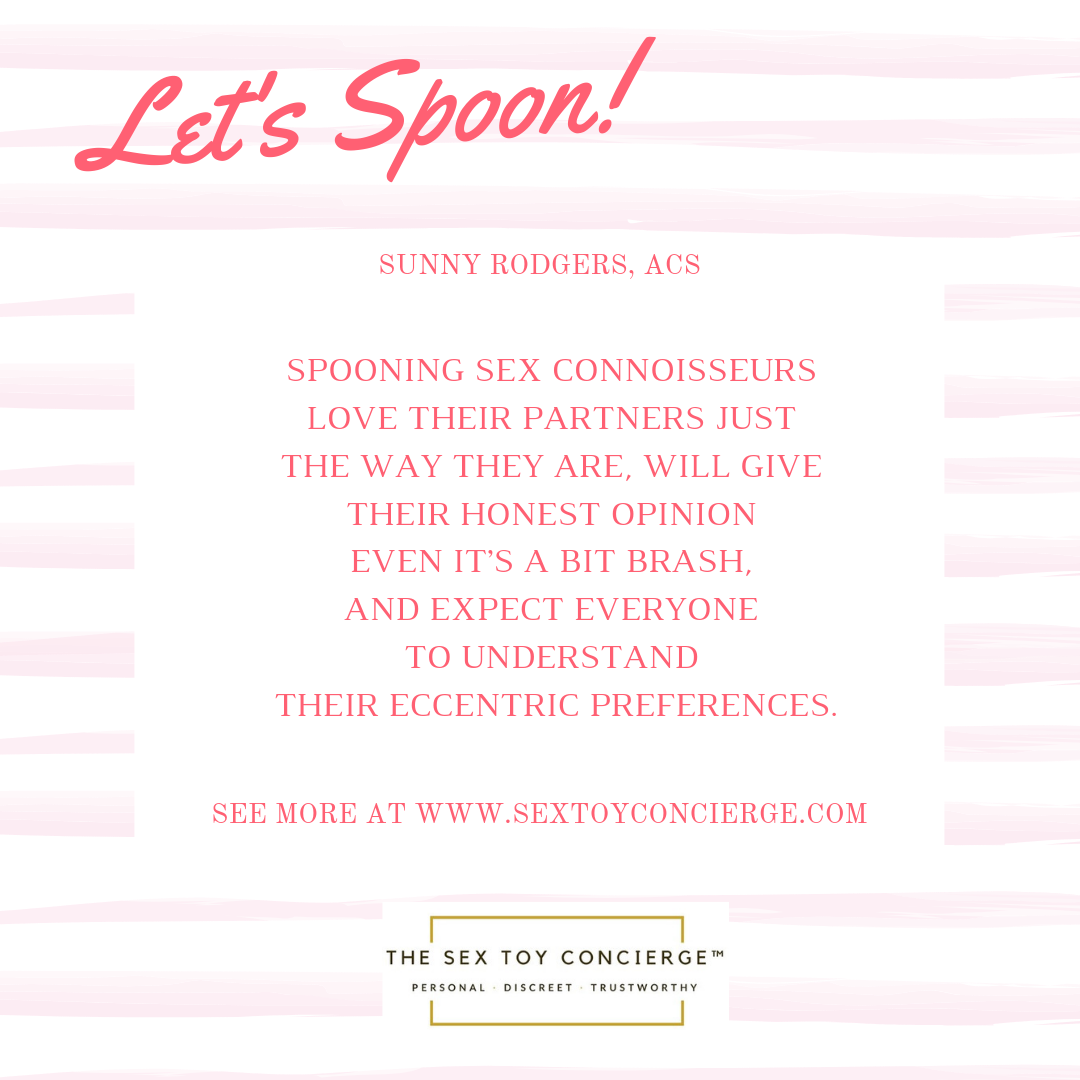 Standing –
Let's face it – standing sex is seriously hot.
Standing sex allows for a tight fit and extra stimulation for both partners while balancing. This adds a slightly dangerous aspect to sex, which explains why connoisseurs of standing sex love a good thrill, are adventurers at heart and are often lovers of extreme sports.
Standing sex allows for a natural rhythm, allowing standing sex lovers to enjoy their appreciation of music in their sex play.
Often standing sex lovers are musicians, songwriters, athletes, and sports enthusiasts.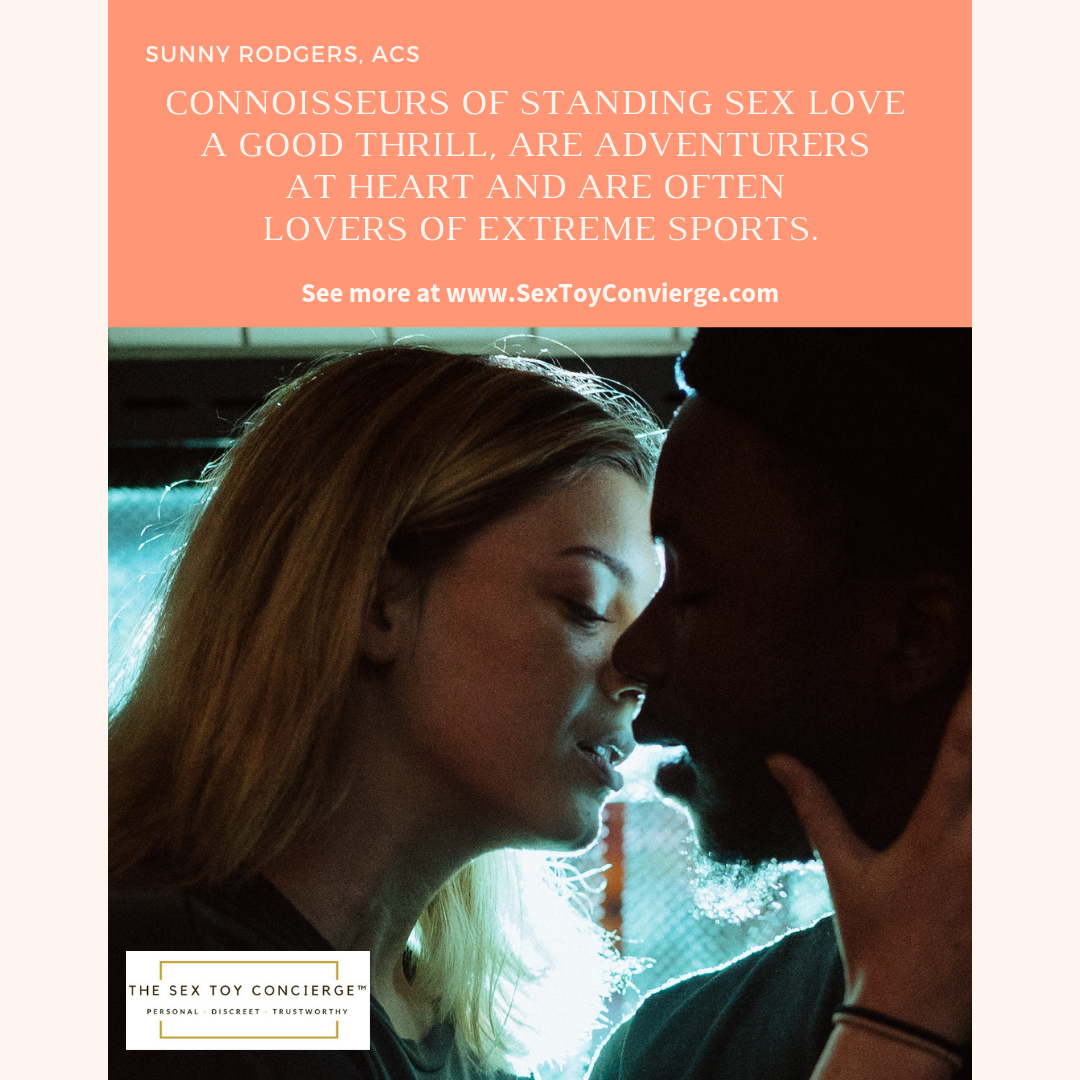 Oral -
Just what is oral sex? It's when a person puts their lips, mouth or tongue on another person's penis, genitals or anus. Individually these are called Fellatio (oral contact with a penis), Cunnilingus (oral contact with the clitoris, vulva or vagina), and Anilingus (oral contact with the anus). "Sex" in itself doesn't have to only mean the act of intercourse. Sex and sexual pleasure can include kissing, touch, foreplay, sensual massage, oral acts, using intimate pleasure products, mutual masturbation, and more.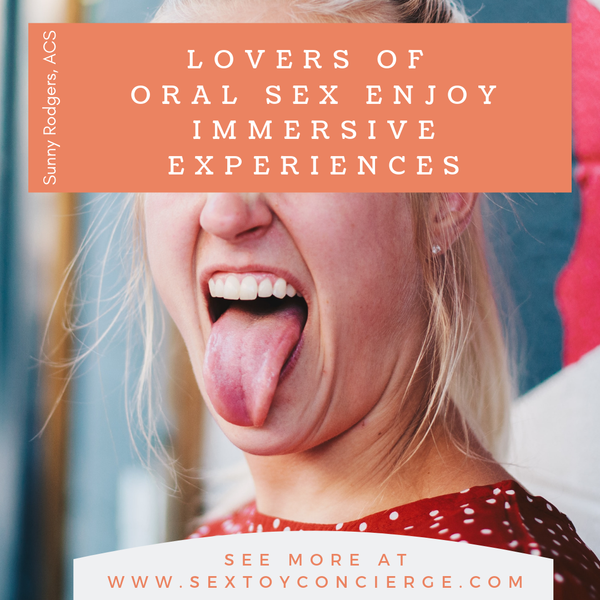 For oral connoisseurs, oral sex play can be even more intimate than penetrative sex because it involves other senses such as taste and smell. Lovers of oral sex enjoy immersive experiences, are often collectors, and can be chefs, cooks, or bakers who gather joy from their sensual appetites. Oral sex-play lovers are usually calm and enjoy foreplay just as much as they do sex itself. 
Side Note: Over 80% of my male clients have a secret fantasy about being woken up with oral sex. I believe this has to do with testosterone being at its highest level in the morning, which is why many men wake up with an erection. 
Seated Sex -
While the male partner sits up in bed or on a chair, his lover climbs on top facing him. This position allows for nonstrenuous sex play with easy access to tender erogenous areas like the ears and neck.
People who enjoy seated sex like to do things differently and can crave a challenge.
Seated sex connoisseurs can often be video game enthusiasts and feel most in control in a seated position.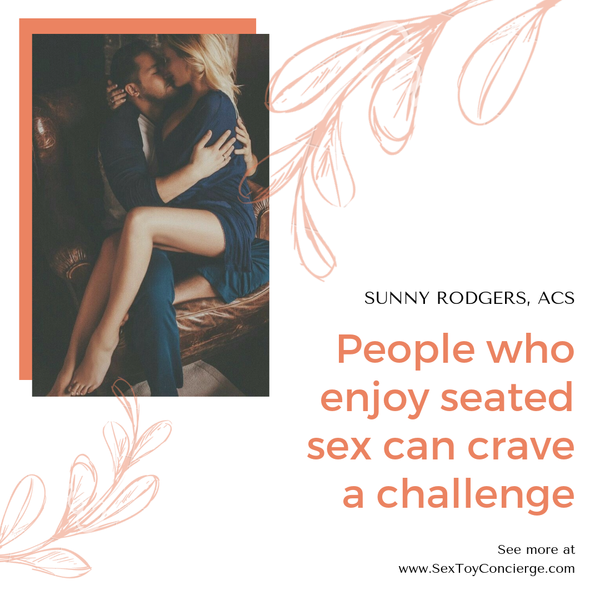 Mutual Masturbation –
Mutual masturbation is an excellent way for both lovers to enjoy sex play with just their hands, mouths, and maybe a sex toy or two.
Lovers who prefer mutual masturbation are true pleasure seekers who live in the moment. They tend to favor noncommittal relationships because they desire to experience many unique sexual pleasures as possible.
Mutual masturbation connoisseurs can get bored easily, and need stimulation and variety to keep their attention.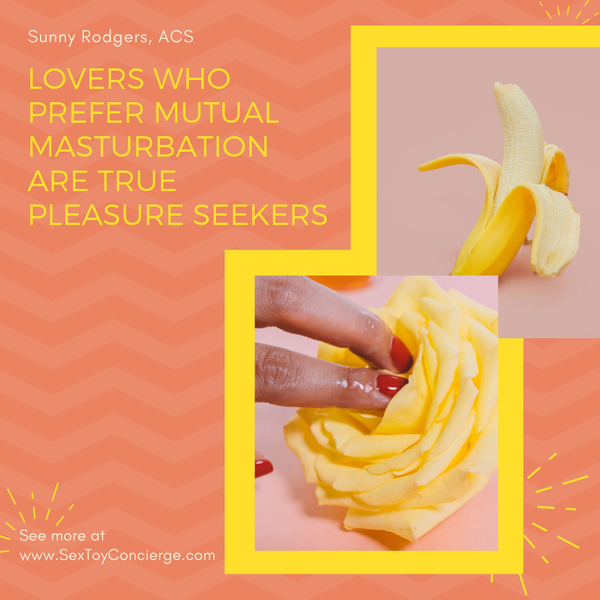 Scissoring (Female/Female) –
Scissoring is a sexual position where two females recline on their sides and grind, swivel, and rub pelvic bones.
Scissoring connoisseurs enjoy giving pleasure just as much as they relish receiving it. They are natural caregivers who are often empathetic to others, animals, and the environment.
Lovers of scissoring enjoy sensate touch and being able to transmit their emotional feelings via touch, even if not in an intimate manner.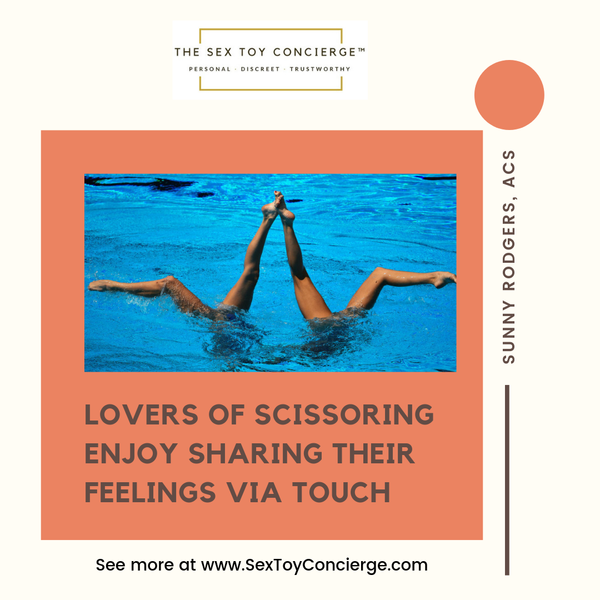 I hope these insights are helpful Mona! Please let me know if their preferred position matches my personality theory.
xo,
Sunny