How can I pick my first sex toy? I have no idea where to start…. 
~Debbie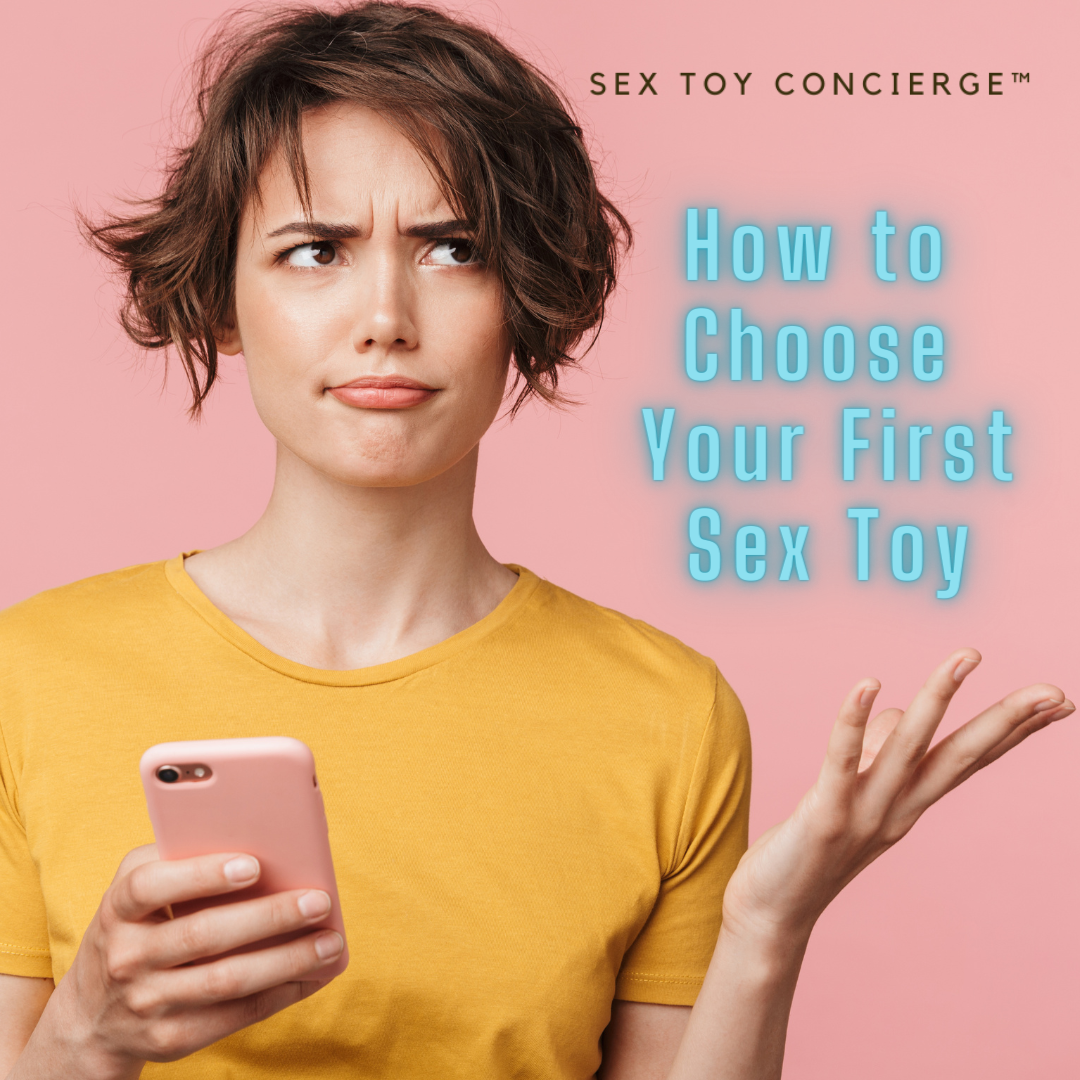 Thank you for reaching out, Debbie! I'm happy to help 😊 There are A LOT of sex toys out there and I'm excited to help you choose your first one! 
Debbie, would you be surprised to know that sex toys date back to the Late Stone Age? 
Modern mechanical sex toys made their appearance in 1880 when an American physician created what he described as "an electromechanical vibrator" to be used to treat female hysteria. A hundred years later in 1983, a sex toy company brought vibrators with internal and external components to the U.S. and, I happy to say, sex toys overall have gained in popularity since. 
More and more people are trying sex toys for themselves. And it's not always easy to choose a toy, especially if it's your first one. Debbie, allow me to guide you through this process, which may be helpful when choosing any new sex toy.   
First, it's important to truly look at what your personal preferences are. This is a key step whether this is your very first toy or if you're choosing a type of pleasure product that you've never tried before. 
Find Your Why? 
Let's start with why you are interested in adding a sex toy to your life. 
Are you looking for a new pleasure experience? Do you feel like your sex life needs some excitement? Are you thinking a sex toy may make masturbation better? Have you heard clitoral stimulation may provide more orgasms? 
Debbie, I suggest simply having a heartfelt talk with yourself to find out "why" you want to try a sex toy. This will help you narrow down your choices. For instance, if you want to explore clitoral or anal pleasure, both choices would lead you to quite different sex toys. 
Remember that your mood and needs may change. So, while a couple's toy seems like a good idea, perhaps starting with a personal toy may work better for you. Take some time to think on your "why" and what results you're hoping for. 
Inside or Outside? 
If you're choosing your very first vibrator, I suggest you consider starting with a toy that stimulates the body externally. Vibration can be an intense stimulation and it may be best to start gently. Consider products that have multiple speeds so you can begin with mild stimulation and can explore stronger vibrations at your own pace. 
Stimulation on the outside of the body is an excellent place to start since it's easier to remove a toy quickly if the vibration is overly stimulating. For many, internal vibration can be intense so it may be something to work up to. Listen to your body and its responses and move at your own pace. 
There are also more sensitive erogenous areas on the exterior of the body, which may make it better for pleasure stimulation exploration. 
Consider a smaller vibrator with a smaller motor that can be easily maneuvered—such as this Svakom ANYA Vibe. 

Big or Small? 
Debbie, now that you've pinpointed your "why" and decided upon internal or external stimulation, let's look at a few more features that you'll need to decide upon. 
You'll need to consider the size of your first sex toy. There are small sex toys, there are large sex toys, and every size in between. The ANYA Vibe above is definitely petite—and is perfectly sized for beginners. 
I ask that you consider how you plan to use your sex toy. Is a toy that is easily held in your hand important to you? Do you want something smaller so it will be easier to store? (Or hide….) Would you prefer something longer or larger to conveniently reach different places on your body? 
Take time to think about what size sex toy will work for your personal needs and preferences. 
Let's Talk Motors 
If you've ever heard anything about vibrator motors, you may know that they can be described as whiny, high-pitched or even thumping. There are sex toy motors to provide all types of stimulation, including vibration, suction, sonic, and air pulsing. 
Please let me know if you'd like me to provide you with information about which toys offer what types of stimulation. You'll discover there are products available that can help deliver unique pleasure options. 
For your first sex toy, I recommend something simple and easy to use. Vibrators with dial bottoms can be perfect for twisting to whatever vibration intensity you wish to try—from gentle to intense. Small clitoral stimulators with a press button motor may work for simple exploration. And, if you're choosing your first vibrating cock ring, I suggest making sure it's very stretchy, which may make it easier to put on. 
I suggest the Tiny Teasers Bunny Body Massager as a fun way to explore your erogenous areas and can be easily held against your clitoris. 

Materials Vary 
Just like sizes and motors, there are varied materials to consider. Debbie, I'm going to introduce you to three materials—silicone, rubber, and glass. 
Silicone is considered by many to be the best material for sex toys because it's less porous, which means it's less likely to harbor bacteria. Silicone material also has less of a scent, but usually has reduced stretching abilities—which is something to keep in mind with cock rings. One more benefit of silicone is that it has the ability to warm to body temperature pretty quickly, making it a comfortable choice. 
If you see sex toys referring to TPE or TPR, these are acronyms for types of rubber materials. These rubber materials may be more porous than silicone but are usually less expensive. 
Glass is quite popular for its smooth texture and ability to be warmed up or cooled down. While there are several glass sex toys available, this material isn't flexible and that firmness may be uncomfortable for some beginners. 
Taking time to do some research is recommended so that you can choose the right material for your own wants and needs. 
The Daisy Mini Vibe I mentioned above features silicone material. This Pillow Talk Flirty Mini Massager is also silicone—and features a sparkling Swarovski crystal too!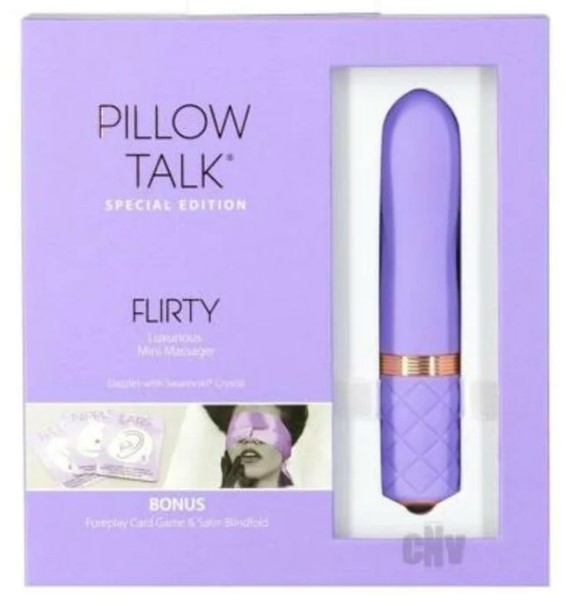 Miscellaneous Considerations 
Debbie, there are a few other attributes for you to consider when choosing your first, second, third or beyond, sex toy. Such as, what's your favorite color and can you find it in a sex toy? Would you prefer a toy that operates on batteries, plugs into an electrical socket or something rechargeable? Should your sex toy operate with a smartphone app? 
These are additional choices for you to consider. Since the 1980s, sex toys have become quite advanced and there seem to be unique options for everyone. 
Being your first sex toy, choosing something simple may be best, but investing in a more sophisticated pleasure product that can grow with your explorations is also a consideration. I suggest thinking about your "why" and other choices to see where they lead you.   
Don't Forget Essential Accessories 
There are accessories available that may make your first sex toy experience better. Toy cleaner, lubricant, and condoms are all accessories to keep in mind. 
Many manufacturers recommend cleaning sex toys before and after each use. Using condoms may make cleanup easier and may also provide additional protection no matter what material sex toy is being enjoyed. And lubricants, especially water-based versions that are compatible with most sex toy materials, may allow for more comfortable experiences. 
Sex Toys are meant for PLAY!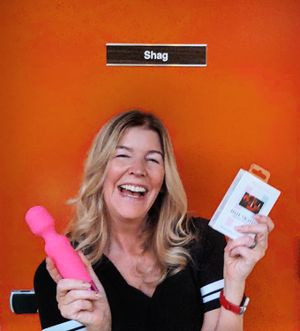 Sex toys are made to enjoy and play with. Try not to overthink your decisions. I suggest you not put too much pressure on yourself. Follow your heart and your "why", Debbie, and see what resonates with you. 
Enjoy this experience and pat yourself on the back for trying something new! 
xo,
Dr. Sunny

Are you excited to choose your first sex toy? Are you curious about different types of sex toys? Please send me your questions and comments! I'm always here to help YOU. 
*This post contains affiliate links, so we may earn a small commission when you make a purchase through links on our site at no additional cost to you.