Hi Jim, 
I understand what you and your girlfriend are feeling. Thank you for reaching out to me for advice! 
Sometimes a person just wants to blow off some steam and have a nice, healthy orgasm. And there's nothing wrong with that. I know you told me you love your girlfriend – start by reassuring her that you do love her and that masturbation won't make you feel differently about her.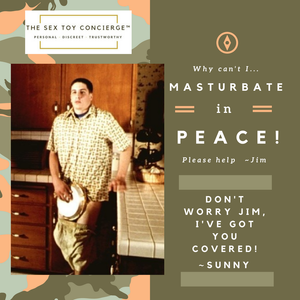 Now, I have some info you can share with her that may help her view masturbation differently. Medical research is finding more and more reasons why healthy sexual habits are beneficial for overall wellness. 
According to Reuters Health and a 2016 U.S. study, men who ejaculate often may have a lower risk of prostate cancer than their peers who don't do it as frequently. This study and others have found that regular ejaculation lowers the risk of prostate cancer and protects the prostate gland. During ejaculation, the prostate gland flushes out any toxins or carcinogenic cells, thereby helping to protect you from cancer. 
The great thing here is that ejaculation can be solo or partner play! And there is a wide array of pleasure products that can be used by you and your girlfriend, together or separately. happens to have a wide array of sex toys and intimate products to enhance both options. 
While using your hand has been a lifelong favorite for many men, Sir Richard's ELEMENT MS can help take your hand to the next level. MS stands for Masturbation Sleeve but you may want to change that to BFF.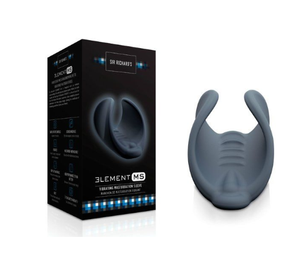 The ELEMENT MS, available on RomeoMale.com, fits in the palm of your hand and wraps its flexible silicone wings around your shaft. It features enhancement ribs that offer more pleasurable stimulation than just your fingers, and its' pleasure node is specifically placed to arouse your frenulum. 
(What's a Frenulum? The frenulum is the sensitive erogenous zone located along the underside of the head of the penis and is the male equivalent of a woman's clitoris.) 
Jim – How about asking your girlfriend to give you a hand-job using a stroker? 
There's a clever company that may be able to help you out. The Hand Pilot is a subscription service that sends you a recreational box every month. They even have a Co-Pilot option that curates sexy couples products. 
Now, here are 4 solid reasons why ejaculation is good for your overall health: 
#1 – Enjoy a Better Night's Sleep 
During an ejaculatory orgasm, your body releases a hormone called dopamine, which can cause a person to feel happy. After you climax oxytocin, also called the love hormone, is released. Oxytocin has been known to induce sleep in men.  Which might be one reason your partner doesn't want to cuddle after sex play… But is also why ejaculation will allow you to have a great night's sleep! 
#2 – Last Longer and Experience Stronger Orgasms 
Have you heard of Edging? Edging is a control method to make your orgasms more powerful and help increase your stamina. 
How to Edge: Stimulate yourself to the edge of ejaculation… and then stop or reduce stimulation before you ejaculate. By practicing this technique and not allowing yourself to climax you multiply the orgasmic sensation when you do have your next orgasm and you also train yourself to prolong your sex play sessions. 
#3 -   Reduce Stress 
Stress seems to be one constant in modern everyday life. But, frequent ejaculation can relieve some of that stress, can help you relax and reduce your pent-up tension. 
#4 – Cultivate Healthy Sperm 
According to an Australian study cited by News-Medical.net, frequent ejaculation improved the quality of sperm because sperm had a shorter exposure to potentially damaging molecules located in testicular ducts. This makes regular ejaculation particularly important if you're trying to have a baby. (Hey Jim – let me know if you'd like me to cover some condom options with you if this isn't the case.) 
Just like brushing your teeth, add regular ejaculation to your list of healthy habits!
Please let me know how this works out for you, Jim!
xo, Sunny