Hi Emma,
Great questions! Thank you for reaching out!
Sex without foreplay is like a fabulous meal without any accouterments – it's bland and forgettable. 
Foreplay is very important for women because it takes a minimum of 20 minutes just to become excited enough to be properly lubricated for sex play. For men, foreplay helps create a bond and a sense of excitement. A lot of what makes great sex great is what happens in the persons' mind. Taking time to whet your sexual appetite with foreplay can create a more sexually fulfilling experience for both parties, and can help develop a better connection between partners. 
My favorite tip for extending foreplay is to create a customized soundtrack of your favorite songs that make you feel sexy. Making this soundtrack approximately 30 minutes in length will not only help to set the mood, it will also help keep track of time without a clock being involved.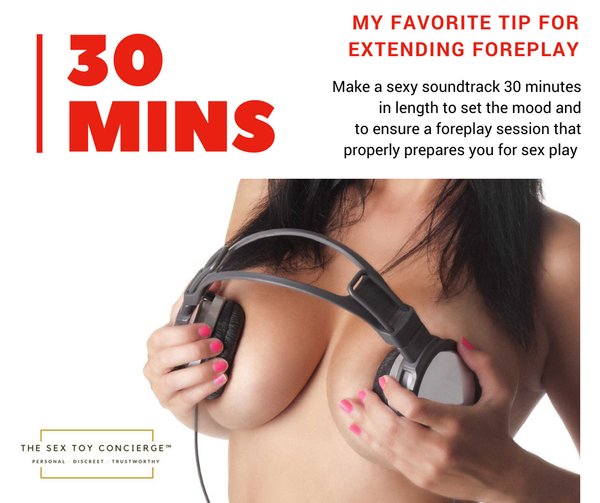 I also find that a sense of the forbidden always makes things heat up in the bedroom. Emma, why not try making out with your partner in your underwear for 30 minutes before sex play can proceed. You always crave what you can't have and enjoying extended foreplay can make for an intense sexual experience. 
Another item I recommend for adventurous couples wanting to extend not only foreplay but sex play itself is stretchy erection rings. These can be a way to help men maintain their erections for a longer period of time and in some cases create a stronger climax.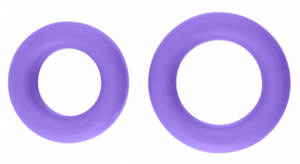 You may also try sensual massage, body paints and intimate games as ways to increase foreplay and bring more variation and intimacy into your sex lives. Experimentation can lead to finding out new ways to turn each other on.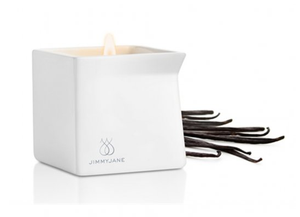 I also recommend you and your partner write down a list of sexual things you would like to try – i.e., role playing, using a vibrator, nipple play, discovering where new erogenous zones might be... Each one of you can write down your own list and then discuss which items would be interesting to try. Perhaps trying a new sexual experience can lead to a new level of sexual excitement in your relationship and thereby naturally increase your libidos and extend your foreplay sessions. Anything that can create a better bond between you and your partner is good for your overall relationship.
Please let me know if these suggestions work for you, Emma!
xo,
Sunny