Hi Jasmin, 
Happy International Sex Toy Day! It seems like you're ready to celebrate.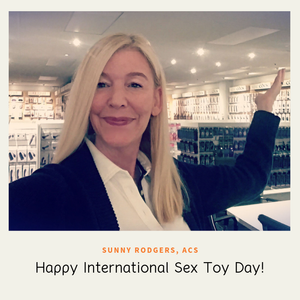 I get questions similar to yours often. Everyone seems to enjoy realistic dildos that are girthy and/or lengthy.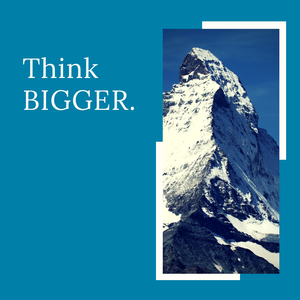 I do understand how material choices can be confusing. It seems like every time I turn around there's another material option. Luckily, I do have some information I can share with you about materials.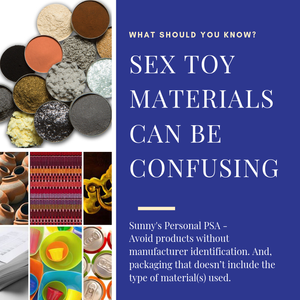 Please keep in mind – most realistic dildos are made from silicone or rubber.
The difference between these two materials is usually price, with silicone being a better choice but often quite expensive. 
I urge you to keep this in mind - High price does not always equal high quality. Low price does not always equal low quality.
Here are some materials that dildos are available in. 
Silicone 
Glass 
Plastic 
Thermoplastic Rubber Toys (TPR) & Thermoplastic Elastomer (TPE)           
PVC, Jelly, Latex Rubber 
Steel 
Wood 
Crystal / Gemstone 
There are a few others such as glazed ceramic, polished stone, and acrylic, but they are relatively uncommon.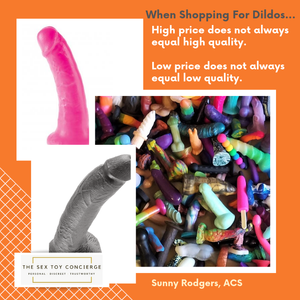 If it can be afforded, silicone is best for internal use. Especially in areas with higher concentrations of harmful bacteria, like the butt. 
If silicone is not an affordable option, simply use a condom as a barrier between your body and the dildo. An external condom can protect from an allergic reaction, as well as preventing bacteria from collecting in porous material or the material absorbing bodily fluids.

Now, let's review just a few of the most popular dildo materials – 
Silicone
Silicone has a soft, smooth texture and is a flexible material. Silicone is one of the highest quality material in sex toys. It's hypoallergenic, latex-free, phthalate-free, and platinum silicone is considered non-porous. This doesn't mean that platinum silicone doesn't have pores, because it does, only that those pores are too small to harbor bacteria as some other materials can. 
Silicone is also odorless, tasteless, and sterilize-able. Silicone can warm to body temperature for a more comfortable experience. 
TPR / TPE
This thermoplastic material is very soft, pliable, and in some cases quite lifelike. This is the material that most anatomical masturbators are made from. TPR and TPE are non-toxic but they are porous. This material does have a subtle odor and flavor. 
If unsure about using a porous material but appreciate the realism? Consider putting a condom over your TPR/TPE dildo. 
Polyvynil chloride (PVC), Jelly, Latex Rubber
PVC is a plastic that contains only carbon, hydrogen, and chlorine. When plasticizer is added to PVC it forms "jelly". Natural Latex is a substance harvested from rubber tree plants (Havea brasiliensis). Toys made from these materials are usually very soft and extremely flexible. They can have an odor. 
These are the lowest quality materials and least expensive to make. They're very porous and can need replacement often. Some people report having skin reactions to lower quality materials like these. If this is a concern, I recommend putting a condom over dildos made of these materials.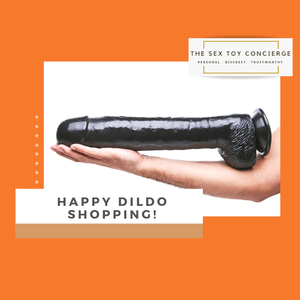 Jasmin, I have one last Personal PSA - Please avoid products without manufacturer identification. 
I've seen items sold in bulk packaging and some in ultra-discreet boxes that don't state what the products are made of. It's always better to be safe than sorry. 
I hope this info and my tips help you choose the new Dildo of your Dreams!
Enjoy!
Sunny