Hi Mandy,
Thank you for reaching out! I understand your predicament completely. 
It's that time, your clock is ticking and you feel the urgent need to adopt – A Vibrator. 
First, relax! You're completely normal. Pretty much everyone comes to this point in their relationship. It's inevitable. You were watching late night TV and came across a couple using a massager; you were streaming the latest episode of your favorite comedy and they were discussing vibrators; you overheard the ladies in your gym locker room comparing notes on c-rings and you are enthralled but aren't even sure what c-rings are. Do any of these describe you? 
Welcome to - 

There are a few ways to broach this topic, and I've had some work better than others. So allow me to help you navigate how to successfully introduce sex toys into your relationship. (If you don't care about techniques or lessons, pop down to the bottom of the page for my #1 suggestion.) 
Possible Pleasure Product Introduction Techniques:
Let's Make It Your Idea: 
"I'd like to try a _________(fill in the blank)_______." 
Yes, this is the first place people start. It's not a demand so it's non-threatening. It's almost like suggesting you try a new flavor of ice cream. You mention something very casually and then sit back and gauge their response.    
Or, You Could Make It Their Idea: 
"I respect that you want to try new things in our relationship – Great idea Honey! I too was thinking we could try a _________(fill in the blank)_______." 
This technique could take longer since you have to wait for them to suggest that you try a new restaurant… But one thing is certain – it's always easier to convince someone to try something new when it's their idea. 
How About Making It A Surprise?: 
Step 1 - Produce a Gift Certificate or "gift" 
Step 2 - (Insert friend's name here) gave us this vibrator as a gift. 
Well, this technique may depend on how much your partner likes this friend. But even if your partner thinks this gift is a bad idea, it does open up the opportunity to have a discussion about toys in general, which could offer a lot of insight into possible resistance, or which toys they'd be willing to try. 
What If It's A Recommendation: 
"(Insert friend's name here) swore that this sex toy set their love life on fire!"
Again, this technique may depend on how much your partner likes this friend, but the fact that a toy could enflame someone's sex life – well, that alone may entice your partner to give it a try. 
Tell Your Partner You're Just Keeping A Promise: 
"I promised (insert friend's name here) that we would BOTH try this out."
This technique can make it feel like you're both helping out a friend and can often be the selfless condition that's needed to give something new a try.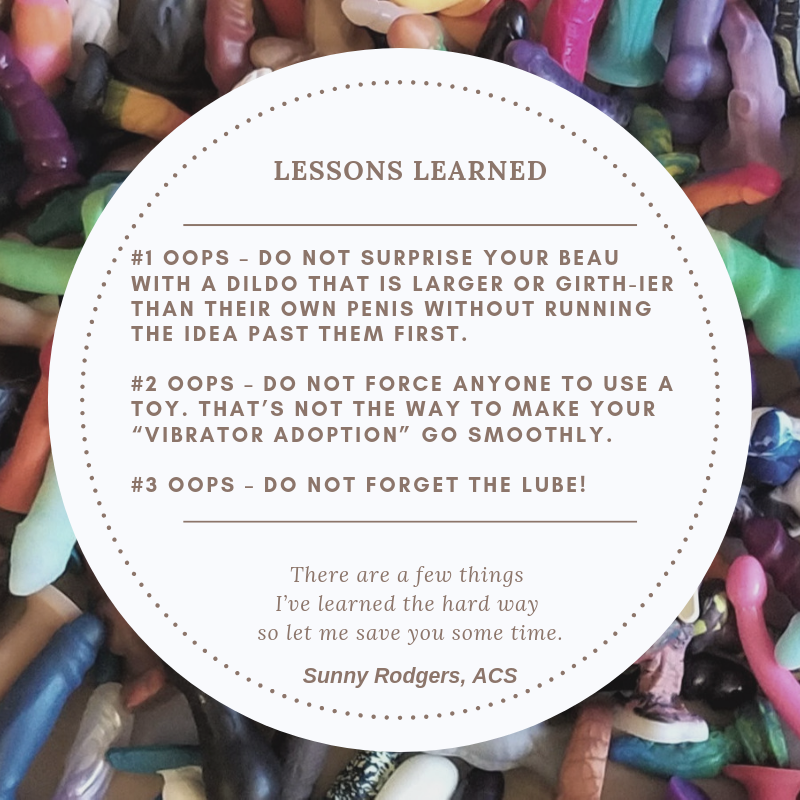 And, here is a handy checklist of items to remember when you're introducing pleasure products into your relationship.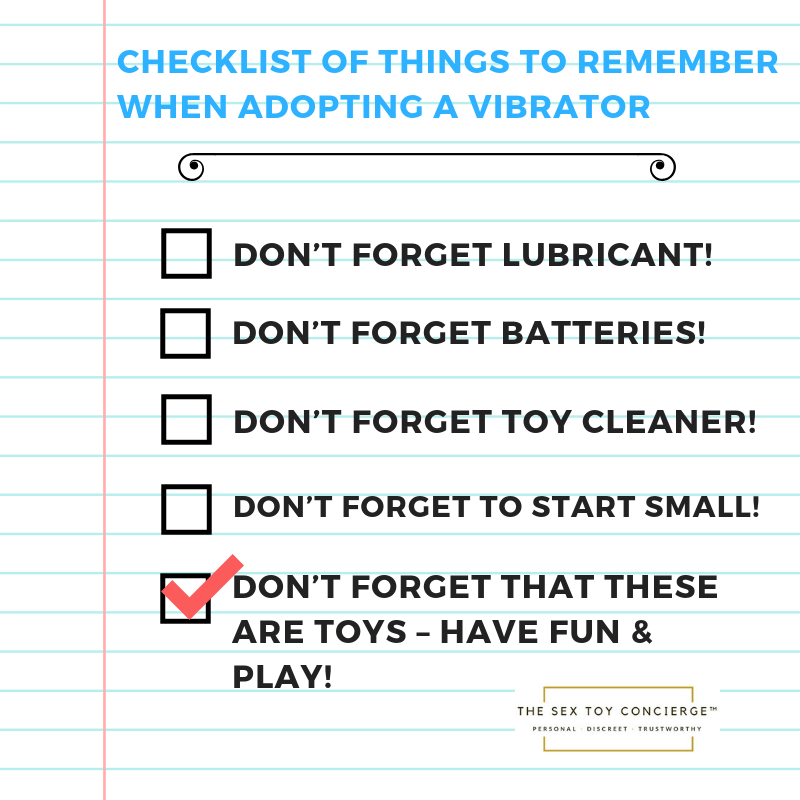 What's my #1 suggestion for introducing sex toys into your relationship?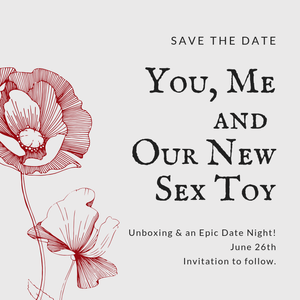 Make it a celebratory event! Or an epic date night adventure. 
Rather than just pop open a box in the bedroom, using this as an opportunity to shop for the ideal first vibrator or sex toy together makes this a bonding experience. While finding the perfect boutique may be fun for instant gratification (or your second purchase), I recommend relaxing in the privacy of your own home and taking your time perusing the many options available in online stores. By searching for "beginner toys" you can narrow your search and together with your partner decide upon the perfect toy that's right for both of you. 
And, there's nothing like the incredible feeling of anticipation waiting for your handpicked intimate toys to arrive!
It's like knowing that you'll be enjoying an incredible night of lovemaking in the very near future – and that's guaranteed to make you and your partner think sexy thoughts.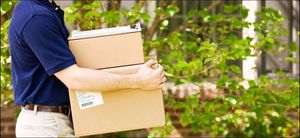 When your package arrives, make sure you open it together while making plans to create the sexy date night of your dreams and properly welcome your newly adopted vibrator to your family. 
Congratulations! 
xo, 
Sunny