I had the pleasure of participating in a Lovehoney interview! Have you heard of Lovehoney? They call themselves "The Sexual Happiness People" and I couldn't agree more. Their site offers not just pleasure products, but ideas! Want to know how to have better sex? Or, sex toys that have been seen on TV or promoted by Huffington Post? Well, Lovehoney states they have everything you need for a fun and fulfilling sex life, including sex toys, sexy lingerie, sexy gifts and essentials like condoms and lubricants.  
Looks like Lovehoney is the perfect place to find everything you need for Valentine's Day and beyond!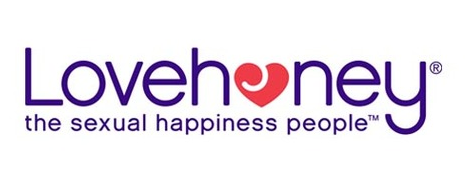 Lovehoney also has a ton of Sex Toy and Lingerie Buyer's Guides that can come in handy in all types of situations. Definitely check them out if you're ever curious! They also have a delightful, entertaining, and educational Sex Toys Blog USA that is worth a read. 
So, I was particularly honored and humbled when I was asked to do an interview with them. Wow!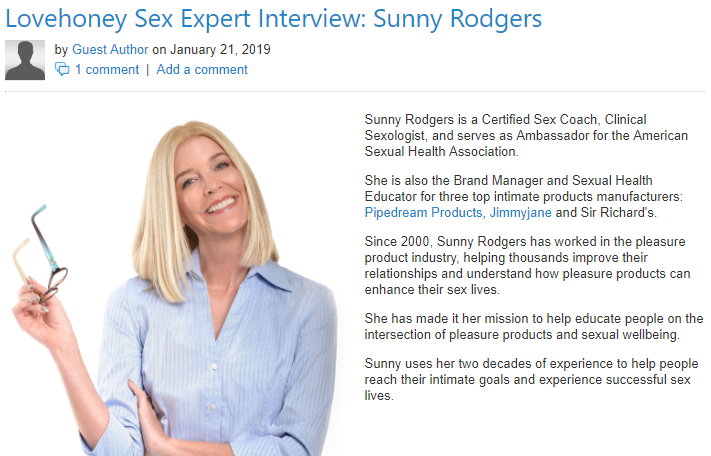 Would you like to know what I think a successful sex life is? Why do I want to save the world one orgasm at a time? Or, what my favorite bedroom advice is for couples? 
You can read all those answers and more here!  
I candidly shared advice, ideas, and ways pleasure products improve lives. I hope you enjoy it! 
xo, 
Sunny