I'm having an issue and hope you may be able to help. I'm premenopausal at the moment and my husband and I need some help. I can't go for a long period of time anymore due to dryness and discomfort, and he likes to chug along for a while. Hand jobs and blow jobs can be acceptable but he's picky with that too. Can you recommend a few toys or products that may help get the ball rolling for him and I don't have to be so uncomfortable? If you can recommend anything that would take the pressure off of me and give him the pleasure he needs I would be so appreciative! Thanks, Anonymous
Dearest Anon, your situation is similar to a lot of other couples, especially when a partner enters menopause. And, just as menstrual periods are starting earlier in life, so is menopause. Menopause can happen in your 40s or 50s, but the average age is 51 in the United States – which is young considering the average American woman is expected to live to age 81 according to Statista.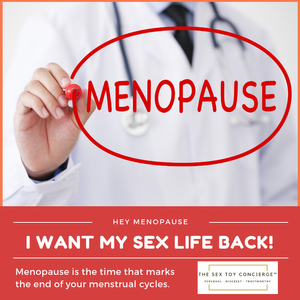 To immediately address the situation with your partner, I've chosen a couple of male masturbators that are upscale and perfect for solo or partner stimulation. Since this may be his first time using a masturbator, I've chosen one with vibration and one without. Vibration is a personal preference. Some men enjoy it and find that it heightens their pleasure experience. And other men have shared that vibration can make them ultra-sensitive and sometimes numb – which isn't an ideal outcome if he's extending sex play anyway. 
A great non-viibrating masturbation stroker I suggest is the PDX Elite EZ Grip Stroker. I love this particular masturbator for quite a few reasons. First, the stretchy material is very easy to squeeze, which will allow you and/or your hubby to adjust the pressure of your grip. The inside has an arousing texture that provides much more stimulation than a mere hand. It comes in a clear option, which adds an additional element of visible sexiness. Plus, this material can be cut to a shorter length if preferred – which is ideal for pairing it with oral sex. Try wrapping it around his shaft and concentrate your blow job at the tip of his penis. This is particularly helpful if a person suffers from gag reflex.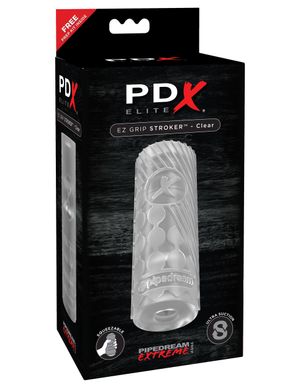 One more tip I'd like to share for you to consider. You can place this EZ Grip Stroker onto his penis during penetrative sex. This allows him to still enjoy stimulation and to thrust deeply without fully entering you every time. When used as a "bumper", this pleasure product can add a new element to penetrative sex play that can be helpful if your discomfort is deep inside near your cervix. 
I suggest trying a non-vibrating masturbation stroker first before moving on to explore vibrating options.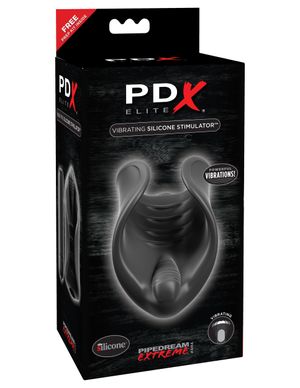 I recommend the PDX Elite Vibrating Silicone Stimulator if he'd like to try a great masturbation product with vibration. This Vibrating Silicone Stimulator is specifically designed to stimulate the frenulum spot along the underside of the penis for incredible stimulation. The frenulum is the male equivalent to the clitoris. Incorporating this into foreplay can be a get way to get his stimulation started prior to penetration. The silicone "wings" on this stroker allow it to accommodate any size shaft, and also permit you to squeeze to increase pressure as well.  
I have a few other recommendations that may be helpful for you.  First, there are a number of reasons why sex becomes painful for women going through menopause – most often it's because self-lubrication begins to cease, making sex very uncomfortable due to dryness. Estrace cream can help by reducing symptoms like vaginal dryness, burning sensations and possible itching. Estrace vaginal cream is a preparation of estrogen, a female hormone that lessens as women get older and is available from your OB/GYN or family physician. 
A vaginal moisturizer is also an option. Replens is an over-the-counter insertable a vaginal moisturizer that provides up to 3-days of moisture. Replens can be used during your period but their website states that a discharge may be experienced during this time. NeuEve is another brand of vaginal moisturizer and boasts 100% all-natural food-grade ingredients in their formula. These vaginal moisturizers can help keep you moisturized on a continual basis.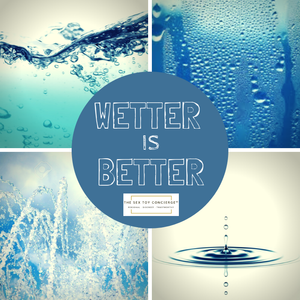 Using lubricants during sex play that have appropriate pH levels will become important to a woman when she ages. Age can make hormone levels drop, changing the healthy bacteria that's created inside a vagina. This makes vaginas become more acidic as women age. A healthy, young vagina has a pH level of 3.5 to 4.5, but women over the age of 50 can have a vaginal pH level over 4.5. This can lead to increased yeast infections. Using lubricants between 3.5 and 4.5 pH will help keep a vagina healthy. You can use pH testers to test your favorite lubricant, or you can try using plant oil-based lubricants, such as coconut oil, that won't alter pH. At the very least, I recommend using a lubricant that's pH balanced to match the chemistry of the female body, such as Jimmyjane's Organic Personal Water-Based Lubricant.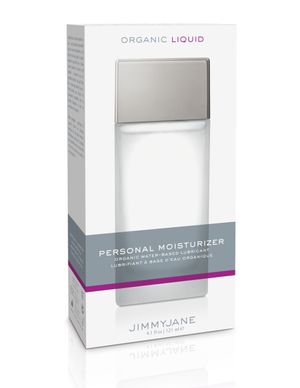 As women move through menopause many women can also experience vaginal atrophy, which is the thinning of vaginal walls. This is due to less estrogen production during menopause. Atrophy can cause uncomfortable dryness and inflammation of vaginal walls. Estrace cream is most often prescribed to help with the symptoms of atrophy. The use of intimate internal toys can also help stave off atrophy by allowing women to practice creating their own lubrication without intercourse. This has worked for quite a number of my clients who believe that the "use it or lose it" theory is true. 
I propose trying a slim rubber or silicone product with a smooth surface, such as this Smooth Ride dong. It has a slender width of one inch and a petite length of 5½ inches, making it a comfortable toy for vaginal penetrative play.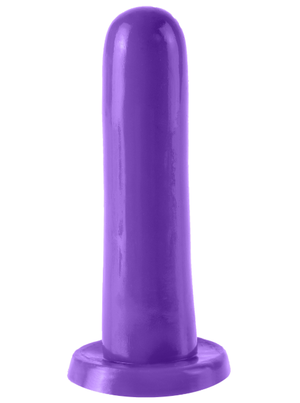 Everyone is unique, but for several of my clients it seems like a combination of masturbation products, Estrace cream, internal vaginal lubrication suppositories, using a lubricant with the appropriate pH level, and utilizing a pleasure product internally has helped many menopausal women enjoy sex again. Perhaps a few of these suggestions can help you as well. Please let me know what works for you!
xo, 
Sunny