"The dildo is not a modern invention. It is an ancient tool believed to date back to the Stone Age. Okay, I'm done with the history lesson." ~Wendy Miller, ACS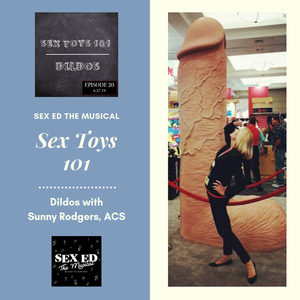 In this third segment of Sex Ed The Musical podcast's 4-part series on pleasure products, I spoke with my friend and fellow sexologist Wendy Miller about all things LUBES! 
Listen in below! 
We discussed this popular, phallic-shaped sex toy has been enjoyed by many for millennia - and several things you should know before you buy a dildo. 
I also share the difference between a Dildo and a Dong and how to remember which is which. 
And, if you're thinking everyone is going for enormous dildos, think again. Below you can find a chart of the average size of vibrators and dildos sold, and it looks as if the average length is under seven inches.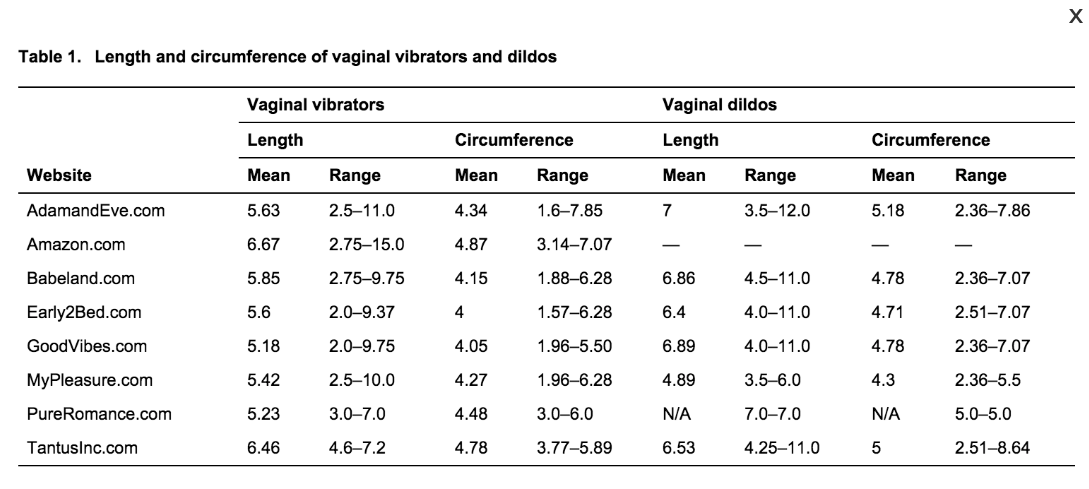 xo, 
Sunny