In this 1st segment of Sex Ed The Musical podcast's 4-part series on pleasure products, I spoke with my friend and fellow sexologist Wendy Miller about all things vibrators, orgasms, and why it's good to be selfish!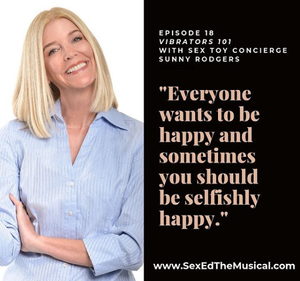 "t is very likely that you're not getting off from penetrative sex. That's not your fault or your partner's fault, it's just how your body was created. If you want to have an orgasm, you likely need clitoral stimulation. That's right. You really want a vibrator and there ain't nothin' wrong with that!" ~Wendy Miller, ACS
On this episode of Sex Ed The Musical, Wendy and I discuss where to start when looking for a vibrator. We'll also cover those questions that have been keeping you up at night, such as - 
What do you buy? 
What's the difference between all of them? 
Why are some of these sex toys so freakin' expensive?
Listen in below!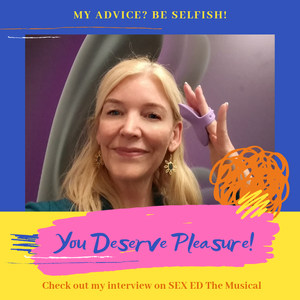 xo, Sunny