On the first day…. Fa, La, La, La, La….. my true love gave to me….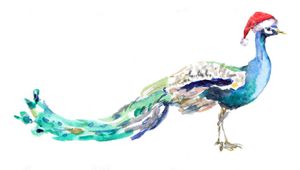 Nope, not a Partridge! But, a Peacock! Tonight is the night to inspire yourself and your partner with intimate decorations. Why stop at trimming a Christmas tree? Tonight, the time is right to make each other into your holiday fantasy. Yes, you should decorate your Lover!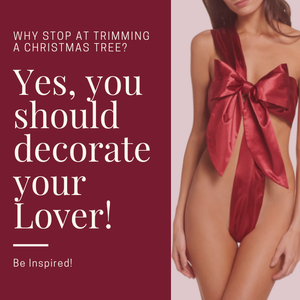 For festive fun, try some red glittery Boobie Tassels! Glitzy, glamorous and stylishly sexy pasties with tassels to whip around as you dance to Christmas Carols. Make a statement without saying a word ? These shimmering delights have self-adhesive backing tape for easy application as well!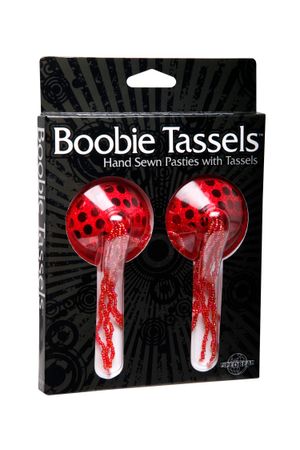 And, what better time then this chilly holiday season to keep your weenie warm with The X-Mas Tuggie! 
Perfect for warming your morning-wood, hiding your afternoon boners, and disguising those all-day semis …. wink, wink….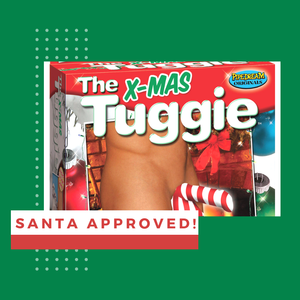 Nipple jewelry is for everyone! 
I recommend the Fetish Fantasy Series Crystal Nipple Clamps to make your nipples Perky with Pleasure. Adorned with glistening crystals that remind me of snowflakes, these nipple clamps will inspire your own Sex-scapades on Ice!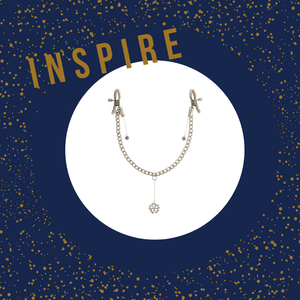 If you'd like to coordinate your holiday décor with that of your lover, consider the Fetish Fantasy Limited Edition Feather Nipple Clamps & Butt Plug! It's the perfect combination of fashion, fetish, and FUN! 
Delicate feathers adorn nipples and your (or your lover's!) derrière – and are sure to Arouse Your Seasonal Senses!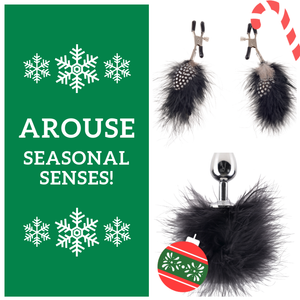 I'd like to wrap up Night 1 and INSPIRE YOU with an elegant candy-inspired treat! Icicles No. 59 Candy Cane Glass Wand is a sweet thrill for anyone Naughty or Nice!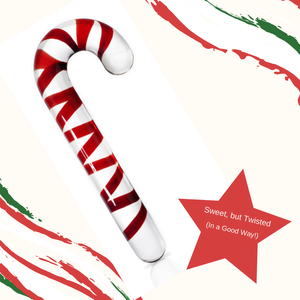 With this handblown glass wand, you can place it in warm water to heat things up – OR – place it in cool water to bring a chill to your holiday festivities.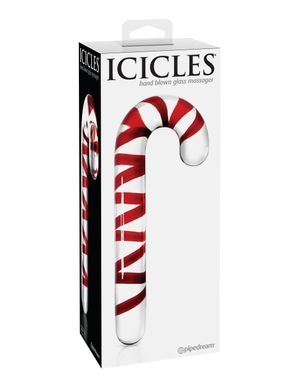 I hope you were INSPIRED by Night 1 of the Countdown to Sex-mas!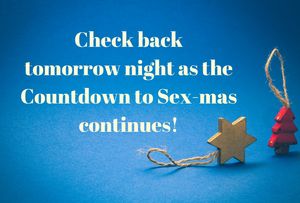 xo, 
Sunny