Eleven pipers piping... that sounds pretty peaceful to me!
What better way to celebrate a peaceful night than with some relaxing mutual masturbation?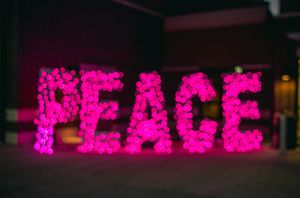 Mutual masturbation is an excellent way for both lovers to enjoy sex play with their hands, mouths, and maybe a sex toy or two. Being able to take your time intimately pleasing each other is truly romantic and a great way to enjoy the coziness of the holiday season. Mutual masturbation allows partners to be pleasure seekers who live in the moment. It also allows lovers to experience many new unique sexual pleasures that straightforward sex play doesn't provide.
Couple's kits are wonderful for exploring new sensations. I personally recommend the NEON Vibrating Couple's Kits because there's something for both partners to enjoy! 

These kits contain so many things that can be shared during mutual masturbation. Two vibrating bullets allow for double stimulation OR both partners can use them simultaneously. The cock ring can be enjoyed with or without vibration. And the rabbit sleeve's ears perfectly deliver vibrating tingles on nipples, the clitoris, testicles, or any sensitive erogenous zone. 
Mutual masturbation allows couple's to move away from getting hung up on the definition of sex and concentrate on the pleasurable experiences they create together. It's a healthy part of sex play. 
So find some peace in this busy season and enjoy the feelings of mutual love and sensual pleasure!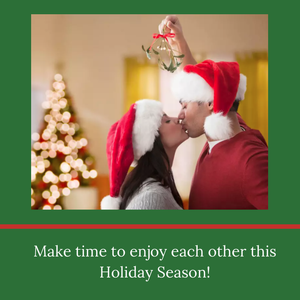 I hope you're enjoying this countdown and your holiday season! Have these suggestions inspired you? Please let me know! And, I'm always here if you need a personalized suggestion on what to add to your intimate pleasure product collection.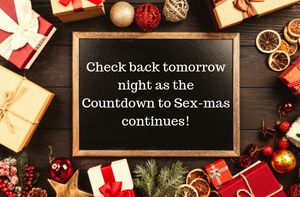 xo,
Sunny