Twelve drummers drumming? That sounds like a Rockin' good time to me!
I have the PERFECT item for Rockin' Around The Christmas Tree! Meet the Fetish Fantasy Series International Rockin' Chair - the ultimate Vibrating Sex Furniture that'll deliver intimate pleasure and ROCK your Holiday Season!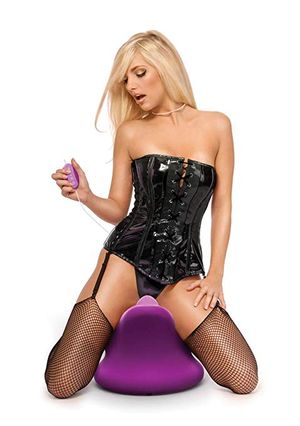 There's a couple of reasons I'm a Fan of this pleasure product. First, it looks like a cool piece of molded furniture that could be from C2B. That makes it inconspicuous and you can HIDE IT IN PLAIN SIGHT! Always a good thing.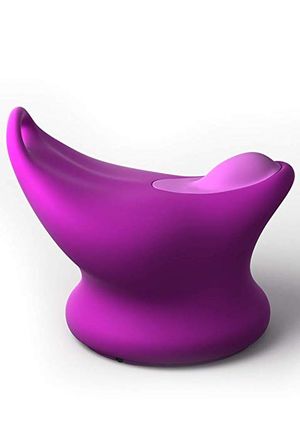 Second, not only is it FUN to ride (and by ride I mean grind, rock, and generally have a blast on it like your own personal pleasure saddle), but if you hold onto the handle and lean forward on the silicone clitoral stimulator, your partner can enter you from behind! That means your partner can also enjoy the strong vibrations as well.
This is perfect for couples looking to try new sensations! 
And finally, being a Certified Clinical Sexologist means I've studied quite a few things about sex, and studies have shown that the "rocking action" is the key to most women's satisfaction during sex—and the International Rockin' Chair is perfect for straddling and rocking back and forth.
This means that anyone who's having a hard time reaching climax, try rocking or lifting your pelvis over and over. This movement is really easy with this Rockin' Chair.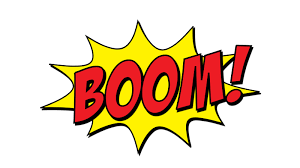 Another advantage for partner fun, there is a control that can be handed over to your lover. So while you rock, roll, and lose yourself in orgasmic pleasure, your lover can control the vibrational fun! Talk about Great Foreplay!
It's Christmas Eve my Friends! I hope with all my heart that you're enjoying your friends, family, and loved ones in the most heartfelt celebration! But, if you can't sleep because you know Santa's coming tonight - you can always find a sexy way to pass the time. Check out the past nights of this '12 Nights of Sex-mas Countdown' for fun and pleasure-filled inspiration!
xo,
Sunny