Geese a-laying reminds me of something warm and cozy – which is a perfect way to describe Temperature Play! 
Glass is a perfect way to Warm Up, or Cool Down, your night!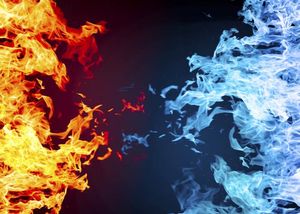 I shared the Icicles No. 59 Candy Cane Glass Wand earlier in the '12 Nights of Sex-mas Countdown' and explained how this handblown glass wand can be placed in warm water to heat things up – OR – placed in cool water to bring a chill to your holiday festivities.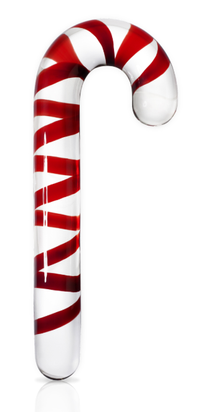 Of course, during the Holiday Season I crave the warmth of glass massagers. And, glass intimate pleasure products are perfectly paired with warm baths or showers as well! They naturally warm with the water allowing for relaxed, comfortable sex play in wet environments. 
Why is warmth beneficial for sex play? 
Heat soothes joints and relaxes muscles throughout the body. This overall relaxation helps ease your mind and can help prepare your body for sex or solo-sex play. 
Warmth is gentle and allows your body to experience a better range-of-motion – just as a stretching warm-up before working out aids in better exercise performance. Heat can naturally help you feel like a sexual person by relaxing your mind as well.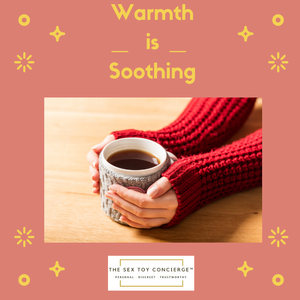 Gently massaging muscles with a heated glass massager can be incredibly comfortable and the warmth allows for massage pressure to reach deeper into muscles because of the penetrating properties that heat provides.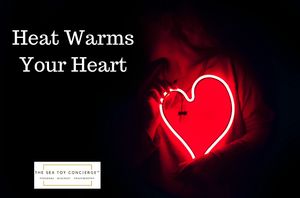 The skin contains two types of touch-sensitive nerves. The more familiar touch-sensitive nerves send signals to the brain when pain occurs. The less familiar touch-sensitive nerves transmit pleasure. 
Gentle massage can excite the pleasure nerves, allowing the body to release hormones that foster relaxation and feelings of well-being and emotional attachment. These, in turn, contribute to overall pleasure, sexual arousal, and orgasm. 
An extended gentle body massage can heighten a woman's erotic responsiveness. 
Using a heated glass massager during foreplay and sex play can enhance sexual satisfaction!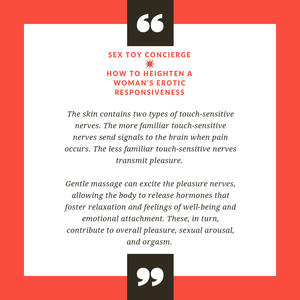 In the spirit of Sex-mas, here are a few of my favorite things! ♪ ♫ ♪ ♫ 
I've chosen 3 Glass Massagers that any Elf would approve of ? 
Because it's a beautiful cobalt blue color reminds me of a clear winter sky, I chose Icicles No. 70 Hand-blown Glass Massager. I particularly love the curves of this massager because they're perfect for finding your G-Spot. 

This gorgeous piece of hand-blown art is crystal-clear and reminds me of a real winter icicle - Icicles No. 66 Hand-blown Glass Massager. This unique design starts with a small round ball and gradually increases to a larger round ball at the other end (or, visa versa). 
These smooth, round ends are perfect for pressing into muscles to find just the right spot. Or, tickling the anal area! Although these are the perfect shape for anal beads, and nothing beats the smoothness of glass, I suggest caution when using any type of toy around the anal region when it doesn't have a flange.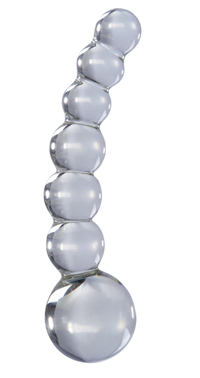 According to color analysis, cool shades of white, blue, and black represent winter. So, it only makes sense to choose a black glass massager as my third choice! 
The Icicles No. 51 Hand-blown Glass Massager has the same great smooth round ends as Icicles No. 66, but the length is straight rather than curved. 

Sex toys can provide stimulation to different spots on your body and their individual designs can make it easier to reach the area you want and to apply the desired amount of motion and pressure. For this reason, I felt it important to include both straight and curved options.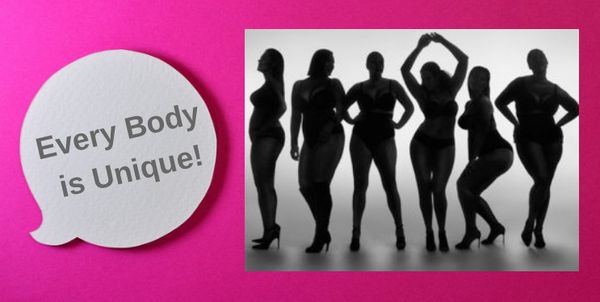 Sex Toy Concierge Tip! Try wrapping a vibrating cock ring around your glass massager! It creates subtle vibrations that transmit through the glass for a sensual sensation experience. 
Enjoy Heating Up Your Holiday!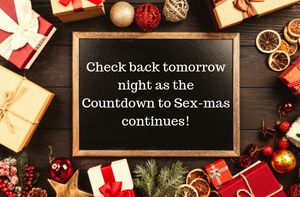 xo, 
Sunny