Swans-a-Swimming harkens to waterproof toys and water-based lube - Why not enjoy some fun in the tub?!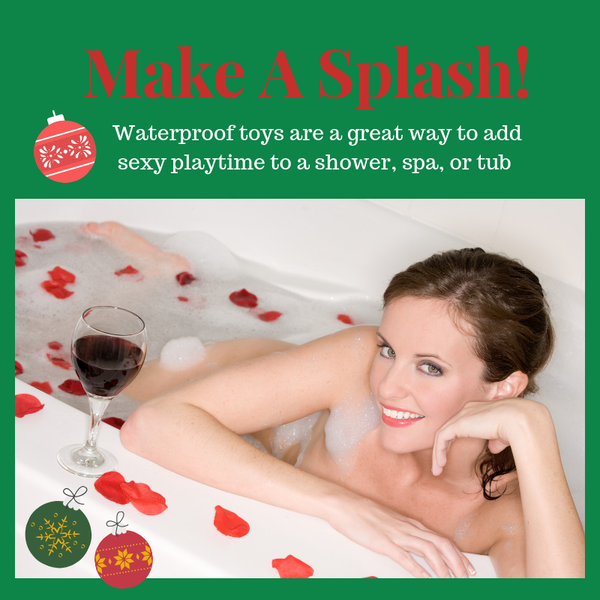 Waterproof toys are a great way to add sexy playtime to a shower, spa, or tub. And, water-based lubricants can make your Holiday Nights Silky Smooth!  
My Love of Lubes – I feel that lubricant is essential for any type of sex play, whether it's solo or partner play. Using a lubricant can make pleasure products glide smoothly and can really enhance sexy experiences. 
I personally recommend natural, water-based lubricants that have fewer chemicals and are easier for clean-up with no residue. 
One of my favs is Moist Natural Formula Water-based Body Lotion – and it has a pump dispenser which makes it super easy to apply.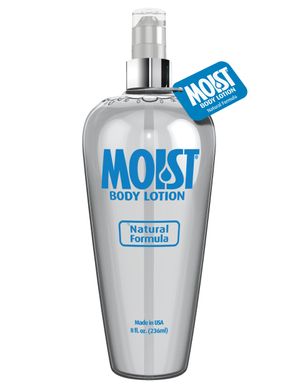 Moving on to FUN IN THE TUB! 
First, I recommend drawing yourself a warm bath filled with bubbles – which also make a great cover for all those waterproof toys you'll have in the tub with you ;-)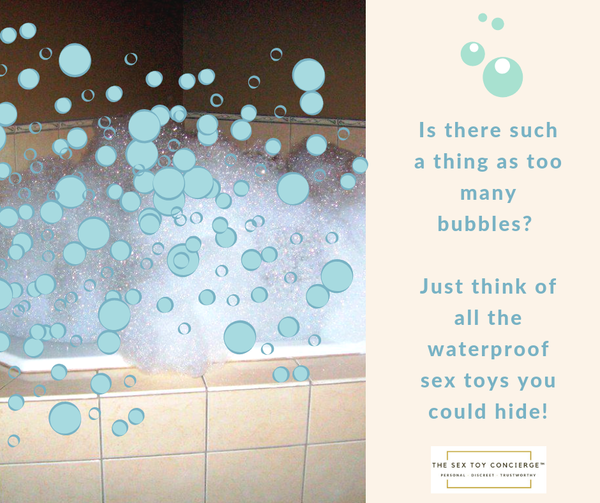 Make sure the water is nice and warm to relax you – something I talked about on Night 6's Hot & Steamy escapades. 
Then slip in and… Make a Splash! 
The first waterproof toy I'm going to tell you about is a triple threat – to boredom that is! Close your eyes and imagine three powerful motors, vibrating in rhythm to surround something with a cyclone of vibration. Now, imagine those vibrations are encircling one of your favorite erogenous zones as you lie back surrounded by warm water and luxurious bubbles. 
Yes, you can experience everything you just envisioned! 
Meet TRE. The Jimmyjane Love Pod TRE Edition– a waterproof, rechargeable vibrator that can magically fit in the palm of your hand, even though it's packed with three powerful motors that are ready to swirl around your nipple, clitoris, or the head of your penis. 
Sex Toy Concierge Tip! Use the TRE during oral sex to tickle testicles.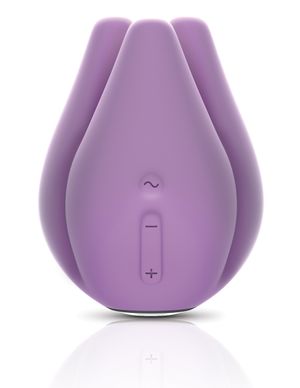 If you're thinking of using your private bath time to hide from the family and seek out your G-Spot, the Juicy Jewels Jasmine G-Spot Vibrator might be just what you're looking for ? 
This waterproof massager has a bendable shaft to fit your curves and adapts to your G-Spot location. Plus, the twist dial bottom that is easy to adjust to the perfect vibration speed.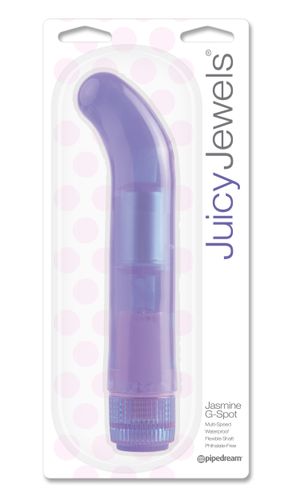 My last recommendation for Night 7 here on the '12 Nights of Sex-mas Countdown' is the Mini Wanachi Massager. I'm going to ask you to use your imagination again with this choice ? 
Go ahead, close your eyes… now imagine a powerful wand massager that's waterproof and only a little over 8 inches in length, the perfect size for personal play in the bath. You get all that and more with the Mini Wanachi Massager.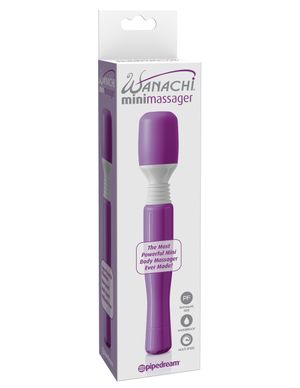 The Wanachi has a typical wand head which makes it perfect for muscles all over your body. Plus, the neck is flexible so you can really reach exactly where you need the vibration to be. 
During this busy holiday season, don't forget to practice some Self-Care!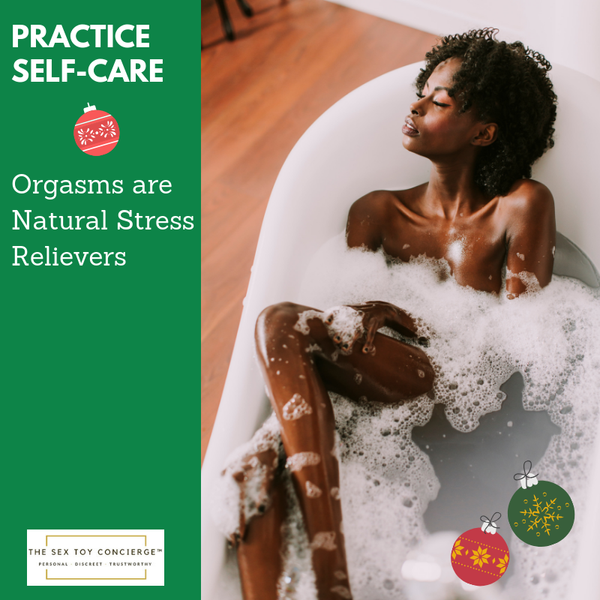 It's important to keep your own batteries charged so you can fully enjoy all the festivities. By taking a break to relax, unwind, and enjoy some sexy time, you'll feel better prepared for all the fun this season has to offer. One big reason for this is because orgasms are natural stress relievers. 
So, Take Time To Unwind!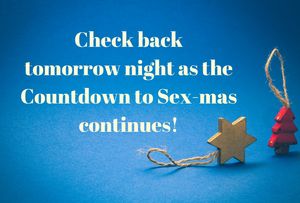 xo, 
Sunny