Hi Rachel! What a wonderful request. I can understand how being able to use items that have multiple purposes can expand explorations - and save $$.
Let's start with one of my favorite "sex toy hacks" and I have to give credit to Toni Braxton. Toni uses her vibrator to de-puff those under-eye bags.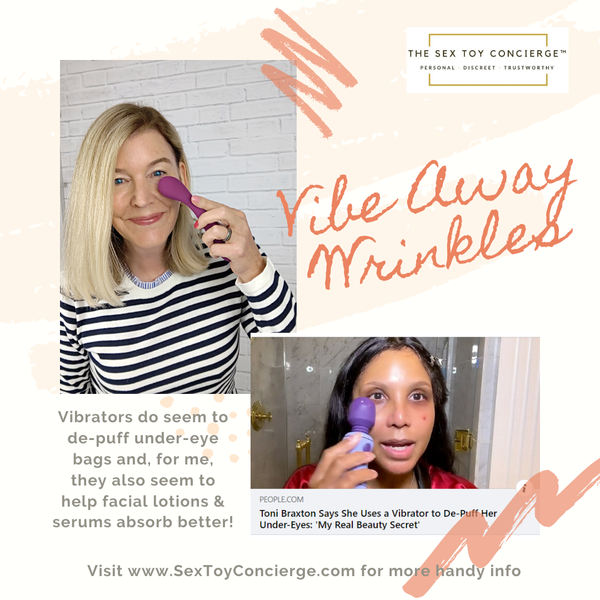 Smart lady! I've tried Toni's toy hack and can share that yes, vibrators do seem to de-puff under-eye bags and for me they also seem to help facial lotions absorb better as well. 
I've also heard vibrations can be soothing to clogged sinuses when placed on the part of your face which feels stuffy.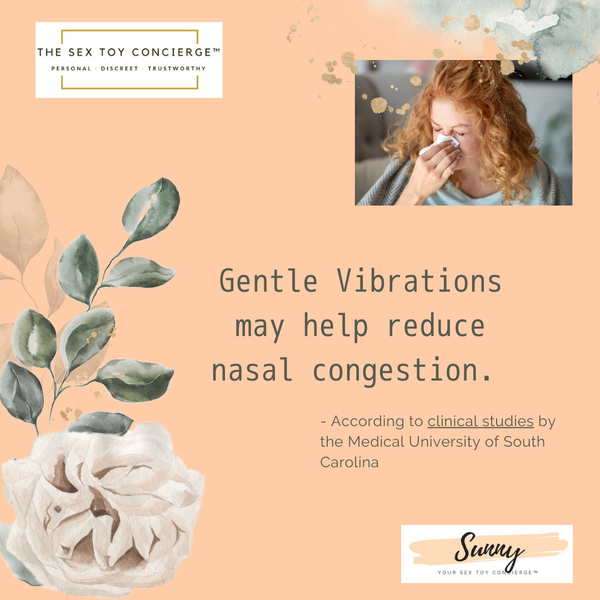 Next up? Lubricants! Lubes can provide all types of benefits. Most of which are like the items on a restaurant's secret menu.
Silicone lube can be used to make hair shiny, nourish tattoos, and solve that squeaky door.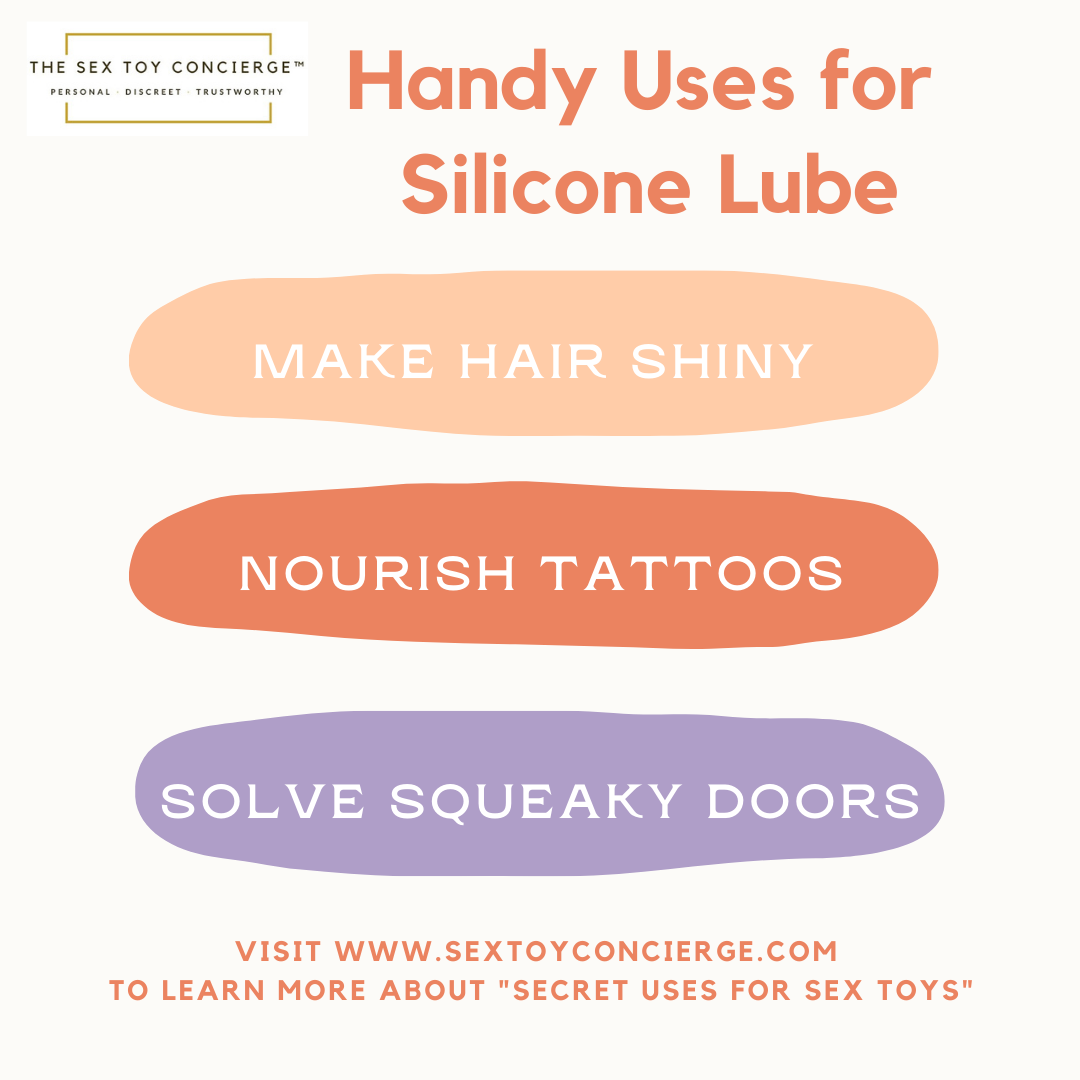 Stretchy cock rings can be used as bracelets or hair ties in a pinch.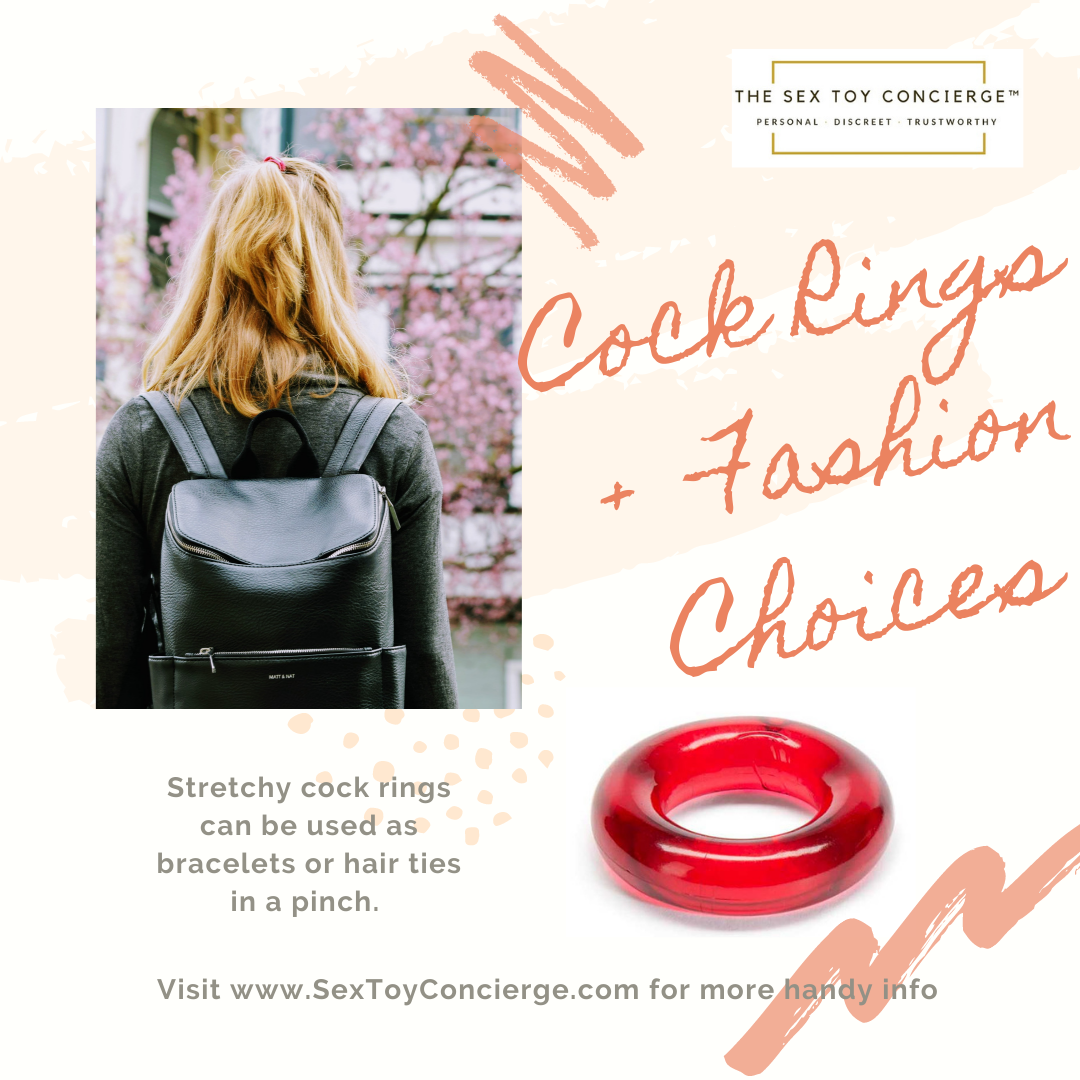 The best way to learn about "The Secret Uses of Sex Toys" is to find an adult novelty retailer that you trust and simply ask. Many retailers know all about alternatives uses for sex toys and most are happy to share their expertise. 
Of course, I would love to hear from readers who have their own secret sex toy hacks!
I hope this information is helpful, Rachel. 
Enjoy your adventures!
xo,
Sunny 

Are you excited to choose your first sex toy? Are you curious about different types of sex toys? Please send me your questions and comments! I'm always here to help YOU. 
 
*This post contains affiliate links, so we may earn a small commission when you make a purchase through links on our site at no additional cost to you.