Hi Gareth,
Thank you for reaching out! I can understand how some things in the sexual world may be confusing. Let's see if I can help.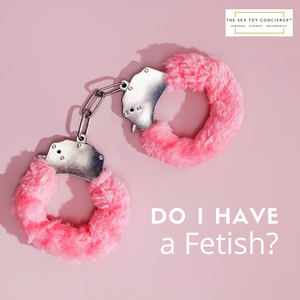 fet·ish
noun 
1. a form of sexual desire in which gratification is linked to an abnormal degree to a particular object, item of clothing, part of the body, etc.
If someone has a fetish, they have an unusually strong liking or need for a particular object or activity, as a way of getting sexual pleasure.
A fetish is an extremely strong devotion to something. There are sexual fetishes and nonsexual fetishes: both are obsessive interests.
---
First and foremost, I do not condone any action that harms an animal or another person against their wishes. 
So, I believe for you Gareth, is that you need to consider what your sexual desire is linked to and do you feel it's possibly an obsessive amount of attention you give to it?
How you answer is your answer! 
How much time in your day is spent with your thoughts fully occupied by that form of sexual desire? Keep this in mind because I'm going to ask you about it at the end of this post.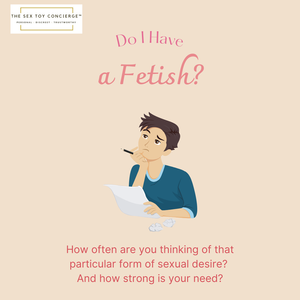 Keep in mind, there are A LOT of different types of fetishes!
Somnophilia is a fetish where arousal is dependent on waking a person up with sexual advances.
Knismolagnia is an arousal to being tickled.
Nebulophilia is an arousal to fog.
There are quite a few things considered to be fetishes covering a multitude of subjects!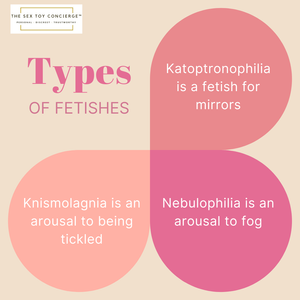 Yes, people can have a sexual interest in feet and toes, but this doesn't mean it's a foot fetish. Often, the fetish part comes into play because of the obsessiveness of the desire or need.
And having a fetish isn't necessarily a bad thing. Some people are much more comfortable with their personal fetishes and sexual desires and are accepting of what turns them on. 
---
So, Gareth, it's time for you to take a moment and think about your answers from above. Do you feel as though you have a fetish? Or that you are simply very intent on one form of particular sexual interest at this point in time? 
I hope this gives you something to consider and perhaps some enlightenment. Please contact me if you have any other questions or if you would like me to select a personalized Sex Toy Concierge pick just for you!
xo,
Sunny 

Are you excited to choose your first sex toy? Are you curious about different types of sex toys? Please send me your questions and comments! I'm always here to help YOU. 
 
*This post contains affiliate links, so we may earn a small commission when you make a purchase through links on our site at no additional cost to you.