Hi Jim,
Thank you so much for reaching out! Let's see if I can provide you with some helpful information. 
Jim, first I urge you to speak to your own physician. Medication, medical conditions, as well as stress, can cause erectile dysfunction (ED) because they can interfere with hormone levels. So, it's important to speak to your own doctor prior to trying anything.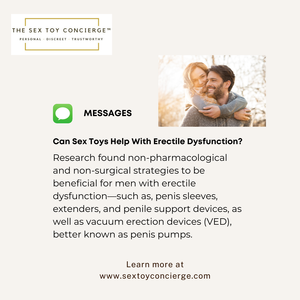 As for your question regarding whether sex toys can help ED, research published by Translational Andrology and Urology (TAU) found non-pharmacological and non-surgical strategies to be beneficial for men with erectile dysfunction. Products they looked at were items commonly thought of as sex toys—such as penis sleeves, extenders, and penile support devices, as well as vacuum erection devices (VED), better known as penis pumps.
So, yes, it looks like sex toys may be able to help!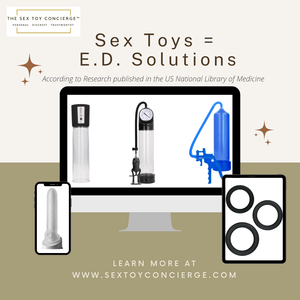 Penis pumps work by creating vacuum suction to draw blood flow into the penis, helping create an erection. Many penis pumps come with an erection ring, which can be used to help keep the blood within the penis shaft. Once the erection ring (also called a cock ring, C-ring or penis ring) is removed, blood flows out of the penis, allowing the erection to subside. 
It's best to start with a manually operated beginner pump.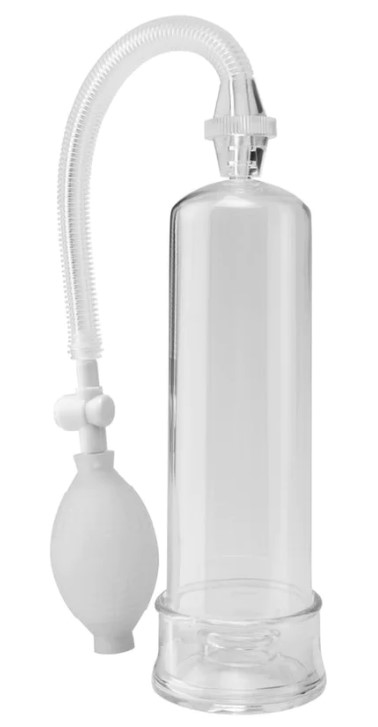 A cock ring helps restrict the blood flow from an erect penis. Once an erection is achieved, a stretchy cock ring is placed at the base of the penis shaft. 
Consider a stretchy round version for beginners. While silicone is a more hygienic, and higher priced, material, keep in mind that it's not usually as stretchy as other materials, so it may be more difficult to put on for those who haven't had experience with cock rings. Consider using a lubricant to allow a cock ring to be more easily placed upon the penis base. 
Cock rings may delay ejaculation. Cock rings are not meant to be worn for longer than 20 minutes at a time. 
If you're using a condom, put it on first and the cock ring on second. 
If you're not using a stretchy cock ring, you may want to try measuring yourself first in order to find the appropriate size. Wrap a thin strip of paper or string around the base of your flaccid penis and measure to where the paper or string meet to find your diameter measurement. Most cock rings are sold by diameter size, unless they are stretchy. There are also adjustable cock rings to consider.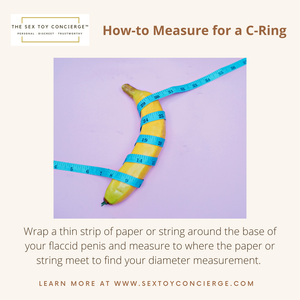 A cock sleeve is the equivalent of multiple cock rings with its lengthy design. Cock sleeves can not only help restrict blood inside an erect penis, but they may also provide a greater level of rigidity and firmness that some people experiencing ED need. Some cock sleeves have open tips, which leaves the head of the penis free and the penis head is where most of the most sensitive nerve endings are located. That means it won't lessen sensations like a full penis extension sleeve may. 
The same cautions and considerations apply as with cock rings.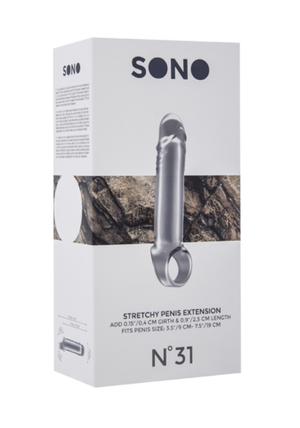 Penis sleeves and extensions, such as this Sono No.31 Stretchy Penis Extension, can serve as great options when obtaining an erection is difficult—or not feasible. 
Penis sleeves and extensions can be worn over a flaccid, semi-erect, or erect penis to increase length and/or girth—or to allow for intercourse when an erection is otherwise impossible to achieve. Some of these sleeves can even add vibration to sexual activities. 
Jim, with all of these devices, start slowly and pay attention to your body, its responses, and what can work for you personally. Remember, every body is unique so one or more of these devices may be tried to obtain the desired results. 
Some also report that vitamins and supplements that help with poor blood circulation have helped penis health. L-arginine causes blood vessels to relax and helps with healthy blood flow, and coincidentally is found in oysters, thought to be an aphrodisiac. The same research also found vitamin D to play an important role in healthy erections.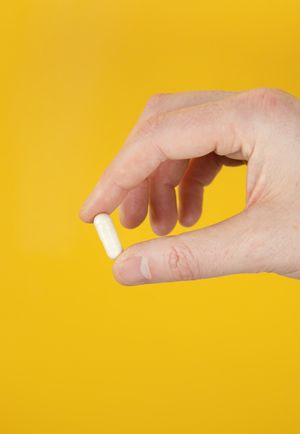 As with any vitamins and supplements, it's important to check in with your physician to ensure they will work with your own body's chemistry. 
I hope this information is helpful, Jim. Please contact me if you would like me to select a personalized Sex Toy Concierge pick just for you!
xo,
Sunny 

Are you excited to choose your first sex toy? Are you curious about different types of sex toys? Please send me your questions and comments! I'm always here to help YOU. 
 
*This post contains affiliate links, so we may earn a small commission when you make a purchase through links on our site at no additional cost to you.