Well Pat, I do have a few picks that may inspire you.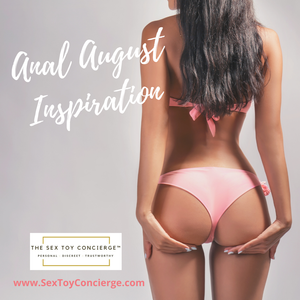 I'm not sure of your level of Anal Expertise, or your preferences, so I'm going to give you quite a few choices. 
#1. An Anal Trainer Kit can be important for preparing for comfortable anal play experiences. Maia Doobies Anal Trainer Set is one of my favorites. Anal trainer sets can gradually loosen tight anal muscles in a gentle way.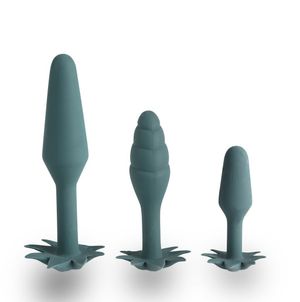 #2. Anal douches can also make a person feel more comfortable and well-prepared for anal adventures. Consider the Cloud 9 Health & Wellness Rechargeable Enema/Douche with Built-In Cleansing Pump that has three pump speeds and a smooth tip that sprays water all the way around 360 degrees for a "cleaner" feel. Plus, my favorite part - it's designed to prevent dirty water backflow.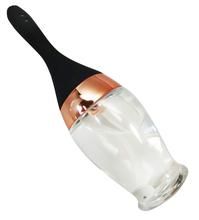 #3. While I don't recommend metal plugs for beginners because of their rigidness, intermediate users and beyond will undoubtedly enjoy the beauty of Rear Assets Rose Plugs—some of which are a gorgeous rose gold. And, of course—THAT BLING!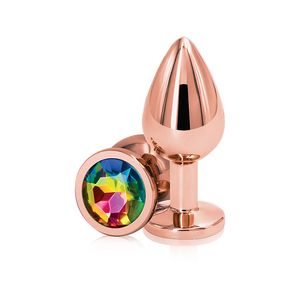 #4. For a one-of-a-kind anal pleasure experience, I highly recommend you check out Nu Sensuelle's Flexii Beads that have 3 separate motors to intensify those anal orgasms.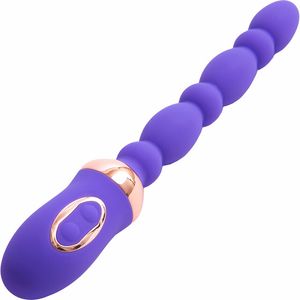 #5. And speaking of triple pleasure, the Lustful Tri-Spot hits three different erogenous areas to amp up anal play. Consider wearing it during partnered sex to enjoy blended orgasms.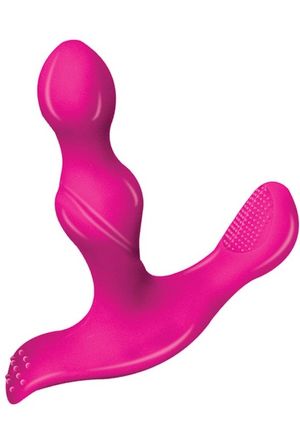 #6. For a truly unique vibrational experience for your backdoor, I recommend b-Vibe's Rimming Plugs. The b-Vibe Rimming Petite has a handy remote control and packs A LOT of pleasure into its small size.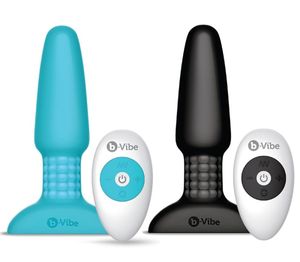 #7. For you gentlemen wanting to take sex play to the next level, I would suggest you consider trying the Ass-Gasm Cockring Plug. This plug is attached to an erection-extending cock ring to elevate pleasure AND allow for longer play time. (Plus, the name says it all, doesn't it?)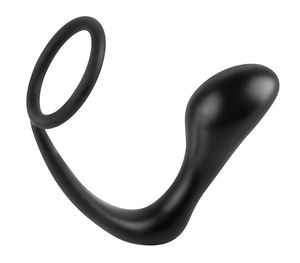 #8. If you're really looking to have some colorful fun this Anal August, I would suggest the B-Vibe Unicorn Plug Special Edition Set, which includes a vibrating anal plug (medium sized) that has a beautiful long rainbow-colored tail that can be attached to the plug. THIS can make Anal August feel utterly magical.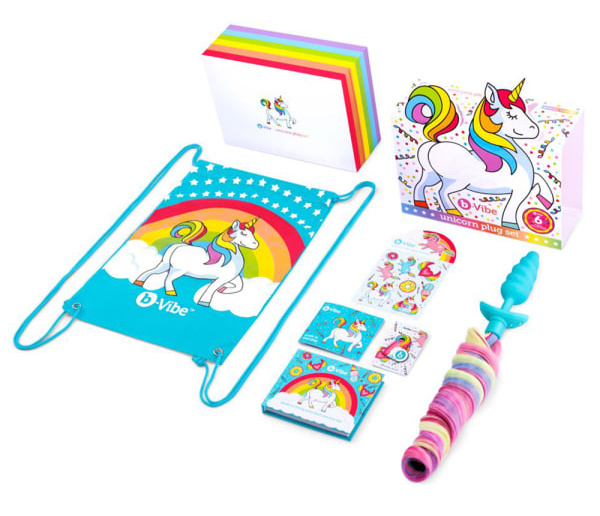 #9. Not ready for a full-length tail? Then I suggest you check out the Happy Rabbit Non-Vibrating Butt Plug that boasts a fluffy hot-pink bunny tail.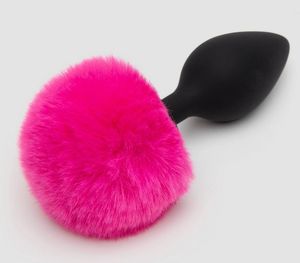 #10. Finally, this may be the most important anal accessory to have on hand! Lubricant. Lots of lube is necessary for anal comfort, which makes sense since the rectum is not self-lubricating. Consider a formula made specifically for anal play, such as Swiss Navy's Premium Anal Lubricant.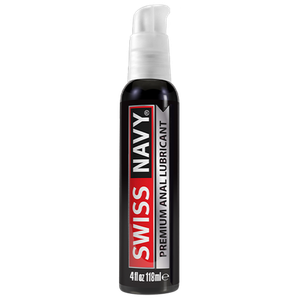 Pat, however you choose to celebrate Anal August, I hope these picks can inspire your pleasure options!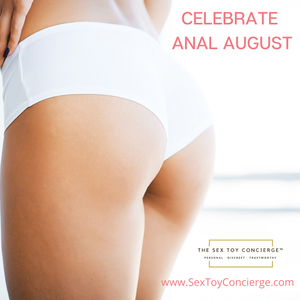 xo, 
Dr. Sunny