Hi Walt!
Thank you so much for reaching out! You and your husband are in for a lot of fun. There's a reason they're called 'toys'. Pleasure products can bring a sense of playfulness and connection to a relationship.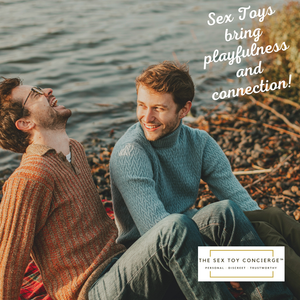 I'm going to start with external stimulation suggestions and then add some internal recommendations. 
For a truly unique sensation experience, I recommend the Main Squeeze Pop-off Optix stroker. If you've never tried vibration before and aren't sure if you want to start with that type of stimulation, this may be a perfect option since its sensation is pressure, which is controlled by your hand.
Plus, its textured shaft is visible so you can see the experience as well as feel it. This makes it a great couple toy. (PS: make sure to use plenty of water-based lubricant to limit friction.)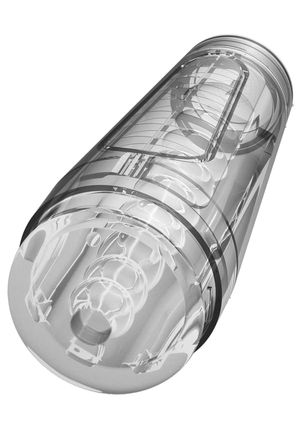 For dual masturbation, I would suggest the Private Pulsating Turbo Stroker.
At just over 5 inches, or 127 millimeters, it's long enough (and flexible enough) for the heads of both penises to be stimulated at the same time, almost like docking.
It can also be placed around both penises if frottage is preferred. Or used for penis stimulation personally or for mutual masturbation enjoyment. 
Tom of Finland also makes a Head-to-Head Masturbator that my gay patients have recommended for both pleasure and intimate connection. 

Cock rings are fun and an easy way to try out vibration before making a more expensive commitment. I particularly like Screaming O's O Wow Vibrating Cock Rings. This cock ring is very stretchy, which makes it easy for a beginner to put on the base of the penis shaft. It can also be worn around the testicles as well. And, this is my favorite part, it can be used with or without vibration. It's easy to turn off if the vibration is too much. And by having the cock ring restrict blood in your penis, it makes the penis more sensitive to sex play stimulation.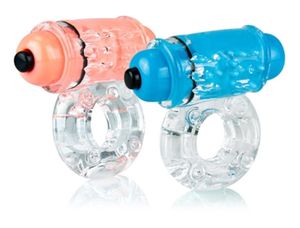 Please keep in mind that cock rings are not meant to be worn for longer than 20 minutes at a time because of blood restriction. I ask that you start slow and pay attention to your body and what can work for you and your husband. 
If you and your husband are fans of vibration, I would suggest the Classix Dual Vibrating Ball Teaser, which cups the testicles and has 2 vibrating bullets. One partner can wear the Ball Teaser and the other can be in control of the vibration. The spinning dial can allow for low, or intense, vibration—or anything in between, for a powerful orgasmic experience.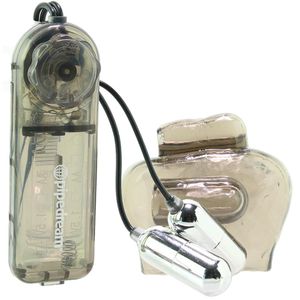 For internal pleasure, there's nothing like a vibrating prostate massager. For you and your husband, Walt, I would suggest the We-Vibe Vector.
It's slim and incredibly flexible with 10 types of vibration to enjoy. But why I believe it'll become a favorite is because the vibration patterns can be customized AND it can be controlled via remote control or on a We-Vibe app on your smartphone. While prostate toys are most often solo-focused, the Vector is a great toy for couples. (PS: try wearing it during masturbation and you may enjoy a simultaneous blended orgasm.)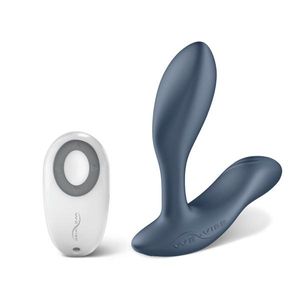 Another internal pleasure toy that I recommend checking out is Rimmers Slim R Smooth Rimming Plug. This smooth silicone tapered anal plug has rows of twisting beads and a rotating tip, which packs a punch when it comes to pleasure. I cannot explain the unique sensations but encourage you to give it a try because it's quite wonderful. And it's also controlled via a remote control so that either one of you can control the stimulation for a partnered experience. 
Walt, I hope these suggestions are helpful! I enjoyed being able to guide you in this fun journey. If you have any other questions, please send them my way.
xo,
Sunny

Are you excited to choose your first sex toy? Are you curious about different types of sex toys? Please send me your questions and comments! I'm always here to help YOU. 
 
*This post contains affiliate links, so we may earn a small commission when you make a purchase through links on our site at no additional cost to you.