Doesn't every girl need personalized pleasure picks for their Honeymoon? 
 

I'm thrilled to be able to give Beth Dutton, who may or may not be my Spirit Animal, my personalized recommendations for her and her new hubby, Rip. 
I guess this makes you Beth Dutton-Wheeler now - Congratulations Newlyweds!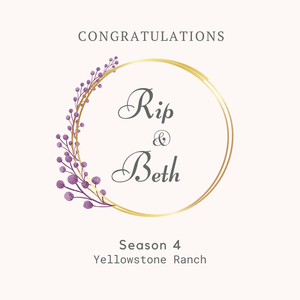 First, I don't think Beth needs any assistance to enjoy herself in the pleasure department - but if she were looking for more FUN on her honeymoon, I would recommend the following.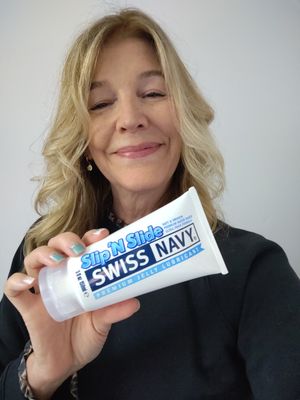 Beth, darling, you're going to need lube. Lots of lube. 
Intimate lubricant can help make sex play more comfortable - especially if you and Rip are getting "frisky" more often than usual *wink, wink*.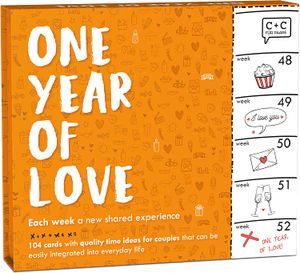 Now, it seems from season's past that there is quite a bit of busy excitement there on the Yellowstone Ranch, so you, Beth, and Rip should make a promise to each other to connect at least once a week. 
This weekly connection that I am recommending does not have to be centered around sex, necessarily. Although I believe that good connections naturally lead to sexy happenings. 
Check out 'One Year of Love', which is basically an experience initiator in a box. 
This contains creative ideas that can be used to make sure you and Rip are spending quality time together each week.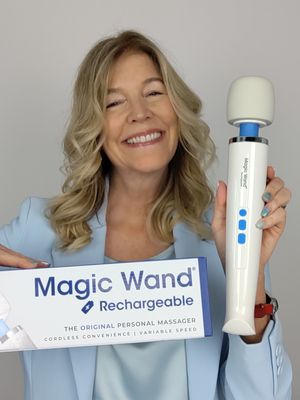 Beth, my love, I can see you wearing poor Rip out. If this is the case, you may need your own form of "stress relief". 
I see you as a person who appreciates a classic, because it's been proven to be a perennial pleaser. 
For that reason, for those times when you find yourself alone, I recommend the Rechargeable Magic Wand. 
While some may feel the deep rumbly vibrations of the Magic Wand can be too intense. I think you, Beth, relish "intense". Go easy on it, please. 
Enjoy your Honeymoon Phase, lovers! 
xo, 
Dr. Sunny 



*This post contains affiliate links, so we may earn a small commission when you make a purchase through links on our site at no additional cost to you.